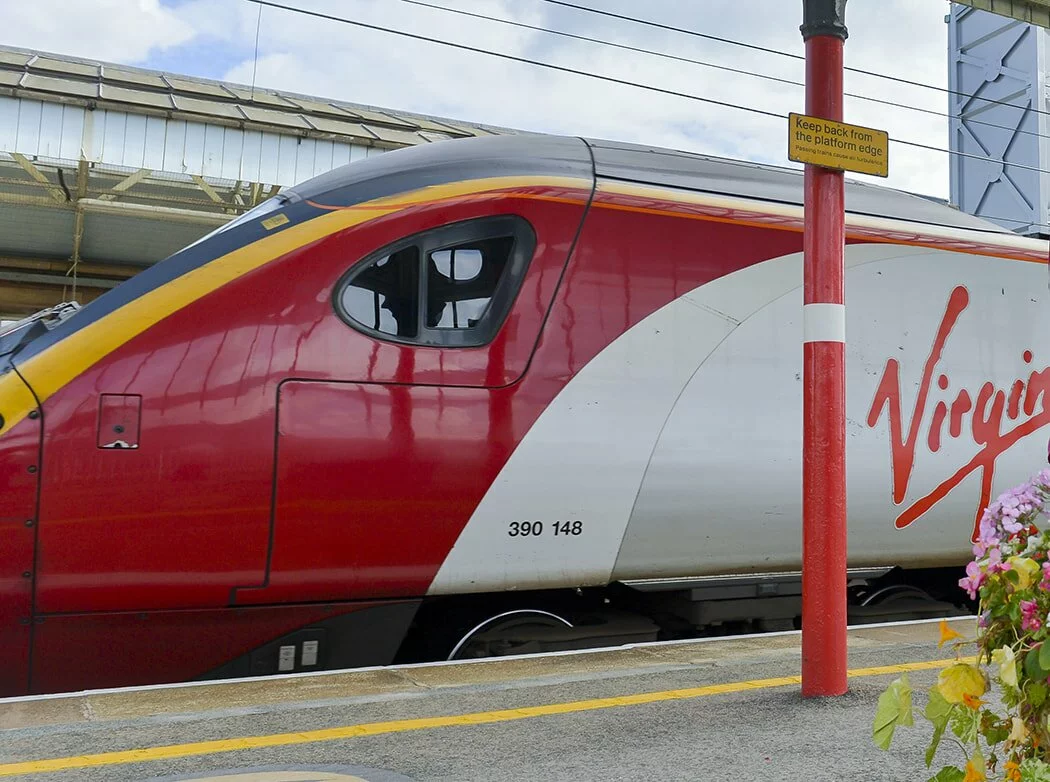 It was obviously a difficult day for Stagecoach and Virgin yesterday. Whilst the Virgin Trains' West Coast operation was celebrating the news that it had been given a twelve month direct award by the Department for Transport (DfT) and would run the West Coast franchise until 31st March 2019, the news on the East Coast was somewhat less palatable.
 
The East Coast team was digesting the news that the Transport Secretary, Chris Grayling MP, was calling in the franchise deal earlier that the revised 2020 termination date that he announced at the end of last year.
 
The West Coast team is now planning for a further 12 months in change and there is even an option to extend that direct award for up to another 12 months from 1st April 2019. All good news for the West Coast team.
 
The West Coast direct award will bridge the gap until the new West Coast partnership franchise, which will also include the start of HS2 services, starts.
 
West Coast passenger benefits from the deal will see the on board equipment which is used to provide WiFi on the 56 Pendolino trains upgraded and future-proofed so that it will work with the new 5G mobile phone networks when they come on stream. The upgrade will take place over the rest of the year and is due to be completed by January 2019 when Wi Fi will be provided free of charge for all passengers on West Coast's Pendolino fleet.
 
So what about the West Coast Voyager trains you may ask? Well, the most Virgin will say is that it is exploring options. That could mean that logistically it is not easy to upgrade the on train kit, or the Voyagers may not feature in the West Coast franchise long term. Whatever the reason it is sure to alienate North Wales passengers and those finding their Euston/Birmingham-Scotland train is operated by a Class 221 Super Voyager unit, when it seems Standard passengers will have to rely on slower WiFi provision.
 
Welcoming the new deal, Phil Whittingham, Managing Director of Virgin Trains on the West Coast commented: "Virgin Trains has led the industry for more than two decades, and I'm delighted that we have secured a new contract to continue operating on the West Coast. The investment will see a big improvement in our on-board WiFi, and follows our industry-leading innovations such as automatic delay-repay and free films and TV on board via our Beam app.

"I'm pleased that we'll be able to offer almost all of our customers access to the improved WiFi for free. We know WiFi is a top priority for our customers and I'm sure they'll welcome the upgrades to both speed and availability."
In addition to the WiFi improvements on board, Virgin Trains will also investigate eliminating 'not-spots', - places without mobile phone coverage, on parts of its network.

​Other initiatives included in the new contract are:
All station ticket machines upgraded to accept contactless payment.
More than £3m to improve station and on-board environments, including additional seating at stations and improved toilets, lighting and carpets on board.
Additional staff at stations during busy times to improve accessibility.
Better customer information during disruption through improved customer contact system.
New apprenticeship opportunities, including for train driver roles.

---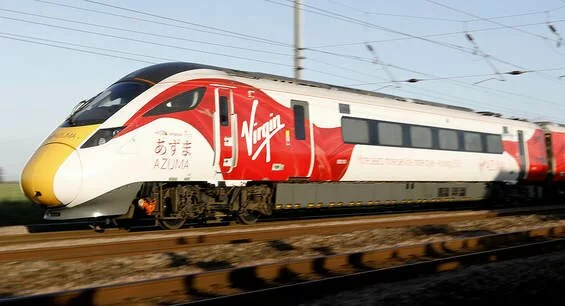 ​So let's transfer to East Coast and back last year Stagecoach/Virgin expressed concern that its' business plan was being severely impacted by the delays to major route improvement schemes. Discussions with the DfT were started.
 
The Government then announced that it was looking to start a new-style East Coast Partnership franchise in 2020, which meant the existing deal with Stagecoach/Virgin, which started in 2015 would end early.
 


Fast forward to January 10th this year and the Transport Secretary informed MPs that contingency plans were being prepared for running train services on the East Coast route.
 
Then just three weeks later Grayling was back in the House on February 5th and told MPs that "Despite delivering significant returns to the taxpayer and having some of the highest passenger satisfaction scores in the country, the lead operator of the franchise, Stagecoach, has been incurring significant losses.
 
"Since 2015 the franchise has met all its financial commitments to the taxpayer, returning nearly £1 billion to the public purse. But this has come at a substantial cost of nearly £200 million to Stagecoach".
 
Chris Grayling had previously said that the East Coast franchise would in due course run out of money and will not last until 2020. The statement made on February 5th 2018 confirmed the situation is now much more urgent. "It is now clear that this franchise will only be able to continue in its current form for a matter of a very small number of months and no more.
Last week, following detailed analysis, my department issued the franchisee with notification that the franchise had breached a key financial covenant", said Grayling.
 
Whilst it is business as usual and Stagecoach/Virgin will continue to operate the East Coast with no impact on services, staff or passengers the DfT is seeking, in what it says will be the 'very near future' to "end the contract and put in place a successor arrangement to operate this railway".
 
In his statement to MPs, Chris Grayling said: "There has been much misinformation about this franchise so it is worth stressing again at the outset that - because payments to the government have been subsidised by Stagecoach the taxpayer has still profited financially from this franchise. Passenger satisfaction is high and preparations are well under way to deliver state-of-the-art new trains on the route.
 
"The problem is that Stagecoach got its numbers wrong. It overbid and is now paying a price.
 
"Contrary to widespread speculation, no deal has been done and I have not yet made a decision on the successor operator to run the East Coast railway until the long-term plans for the integration of track and train can begin in 2020. There is no question of anyone receiving a bailout. Stagecoach will be held to all of its contractual obligations in full.
 
"The priority now is to ensure the continued smooth running of the East Coast franchise for its passengers. I have therefore asked my officials to conduct a full appraisal of the options available to the government to ensure continuity of service until we implement the East Coast Partnership on the route from 2020".
 
One of the options available to the DfT is to consider the possibility of Stagecoach continuing to operate services on the East Coast under a very strictly designed and short-term arrangement.
 
However, says Grayling "given the circumstances in which the government is having to step in to protect passengers on this line, I am only prepared to consider this option on the basis that the franchise would be operated on a short-term, not-for-profit basis. The only acceptable financial reward for Stagecoach would be received at the end of the contract and only in return for clearly specified passenger benefits being delivered. The company cannot be allowed to continue running this franchise and making a profit given what has happened. They got their sums wrong and they will pay the price for that - not the taxpayer.
 
"The alternative option is that the East Coast franchise would be directly operated by the Department for Transport through an Operator of Last Resort. My department will subject this option to the same rigorous assessment to establish whether it will deliver value for money for taxpayers and protect the interests of passengers. This option is currently on the table and will be selected if the assessment that I have set out determines that it offers a better deal for passengers and taxpayers than the alternative.
 
"In either scenario, the East Coast Mainline is expected to deliver substantial revenue to the taxpayer. The line will also continue to deliver premium payments to the government once the East Coast Partnership is in place from 2020. Let me be absolutely clear: the East Coast franchise will deliver a healthy operating profit for taxpayers. It has over the course of this franchise so far and it will in the future.
 
"There will be those who claim that because Stagecoach overbid, it should be excluded from bidding for future franchises. The legal advice on this is clear. As Stagecoach is meeting its financial obligations to support the franchise, including with the full parent company support, and because it has operated the services on the East Coast successfully, the department has concluded that there are no adequate legal grounds to restrict it from bidding on current and future franchise competitions on this basis.
 
I will therefore follow that legal advice. But let me be clear - we will keep its eligibility for current and future bids under close scrutiny and constant review.
 
Mr Speaker, it is vital that we continue to focus our attention on delivering benefits for passengers across the network and secure the benefits of privatisation.
 
The Government has confirmed that Stagecoach will be able to bid for future rail franchises.
Said Grayling: "As I have previously said, the government has no adequate legal grounds to restrict Stagecoach from bidding. But the competition will be run on a fair, transparent basis, including new safeguards against overbidding. Ultimately, the winner will be the firm that offers the best service to passengers and best value to the taxpayer.
 
"In a competitive market, franchises will sometimes fail. When that happens my duty is to protect passengers and taxpayers and ensure continued investment in the railway. Stagecoach has paid the price for failure as stipulated in its contract. Passengers on the East Coast Mainline can be assured that services will continue as normal. This government will undertake a transparent appraisal of the options available to ensure passengers and taxpayers are protected".
 
Stagecoach has been shortlisted to bid for the new East Midlands Trains franchise due to start in August 2019. Stagecoach is the current incumbent operator.
 
Stagecoach operates the East Coast franchise with Virgin in a 90% (Stagecoach) and 10% Virgin partnership. The arrangement for the planned West Coast Partnership franchise will see Stagecoach, Virgin Group and SNCF, bidding as West Coast Partnership Limited, have been shortlisted for the West Coast Partnership franchise.  Stagecoach has a 50% share in the bid vehicle, with a 30% share held by SNCF and the remaining 20% owned by Virgin.  The DfT plans that the franchise will include current West Coast services and the first few years of operation of High Speed 2 services
 
The West Coast franchise is currently operated by Virgin Rail Group in which Virgin has a 51% shareholding and Stagecoach 49%.
 
Stagecoach has been shortlisted to bid for the new South Eastern Trains franchise and on February 5th 2018 announced that it intends Alstom to partner its bid with Alstom becoming a 20% shareholder if the bid is successful.

A statement issued by Stagecoach Group says: "Virgin Trains East Coast ("VTEC") is continuing to progress a £140m investment programme for customers.  In the latest Transport Focus survey, the business achieved the highest passenger satisfaction rating of any franchised UK rail operator.  Additionally, franchise premium payments to the DfT are significantly higher than when the route was operated in the public sector.  The average four-weekly premium payments made during VTEC's operation of the franchise are over 30% higher than those made during the period of public ownership.  This step-change in delivery for both passengers and taxpayers has been achieved despite a challenging economic environment, increasing political uncertainty, significantly lower rates of growth across the UK rail network over the past two years and sustained poor performance by Network Rail.  VTEC is pursuing claims against Network Rail for sustained poor performance.
 
"Consistent with the Government's model of UK rail franchising, the East Coast franchise includes a contractual commitment by Stagecoach to fund VTEC up to an agreed amount in circumstances where the business does not meet its original financial plan.  This was agreed prior to the commencement of the franchise in accordance with the Government's specification during the procurement process and Stagecoach has met its contracted funding commitments.  Those commitments include £165m of funding that has already been provided by Stagecoach and Virgin to VTEC.
 
"A significant element of the expected passenger revenue growth and associated payments to Government from 2019 was linked to expanded timetables, reduced journey times and extra services.  These developments were predicated on a package of extensive Network Rail infrastructure enhancements.  It has been clear for some time that significant elements of these enhancements will either be delayed or not progressed.  As a result, it has also been clear for some time that looking forward the franchise contract, including premium payments to DfT, needs to change to reflect these materially changed circumstances.
 
"The Secretary of State for Transport announced on 29 November 2017 new plans for the wider UK rail network. This included the introduction of a new public-private partnership on the East Coast route from 2020 under a new competitively tendered East Coast Partnership franchise.  Since that announcement, VTEC has been in discussion with the DfT about the transition to the new East Coast Partnership franchise.  Stagecoach notes the comments by the UK Secretary of State for Transport today that he intends to ensure that any new commercial terms agreed with VTEC for its continued operation of the East Coast rail services will be on a "not for profit" basis but that a fee would be payable at the end of the contract period based on VTEC meeting specified obligations.

"Since announcing its interim results on 6 December 2017, Stagecoach has seen a hardening of the DfT's negotiating position, coinciding with increased media and political scrutiny around Government contractual relationships with the private sector generally and on rail specifically.  The comments by the UK Secretary of State for Transport reflect an evolution of the DfT's position on the East Coast franchise.
 
"We remain focused on seeking to reach an agreement with the DfT to facilitate the transition to the new East Coast Partnership franchise and to address a number of contractual matters relating to the changed circumstances affecting the current franchise contract.  The DfT has advised us that it also wishes to reach such an agreement, whilst maintaining a robust position in discussions".
  
Stagecoach says that it is continuing discussions with the DfT, which includes seeking to understand the detailed implications of the statement made on the future of the East Coast franchise by the Transport Secretary.
 
Commenting on the new rail developments, Stagecoach Chief Executive, Martin Griffiths, said: "Our partnership with Virgin on West Coast has delivered two decades of investment, innovation and a step-change in customers' experience of rail travel.  The new West Coast contract will build on that and ensure a strong foundation for the start of the new West Coast Partnership franchise.
 
"We are also pleased to have been shortlisted for the new East Midlands franchise.  At East Midlands Trains, we are proud of the improvements we have delivered for customers and our people over the past 10 years, and we look forward to working with local stakeholders on our plans to maximise the benefit of the railway for the regional economy.
 
"Virgin Trains East Coast is progressing a £140m investment programme for customers and delivering significant payments to the taxpayer.  Contrary to much misinformed recent comment, we have neither walked away from the East Coast franchise nor asked for, or received, any special treatment.  We have accepted our share of risk agreed with the Government at the time the franchise was let.  At all times, we have acted with professionalism and integrity by fulfilling Stagecoach's obligations to fund the franchise, even in challenging times and with changed circumstances. 
 
We are also continuing our discussions with the Department for Transport about new contractual arrangements to facilitate the transition to the planned new East Coast Partnership in 2020.
 
"Our proposal for a collaboration with Alstom to bid for the South Eastern rail franchise aims to combine Alstom's knowledge of infrastructure and rolling stock, with our operational expertise and customer service focus.  The proposed arrangement supports our vision of delivering a more integrated and innovative rail service for the customers and local communities who depend on what is one of the busiest rail networks in the UK."
 
 
                We realise this is a long Blog item, but we have received many requests to detail what happened on February 5th 2018
                                                                              and what the next steps are likely to be


---