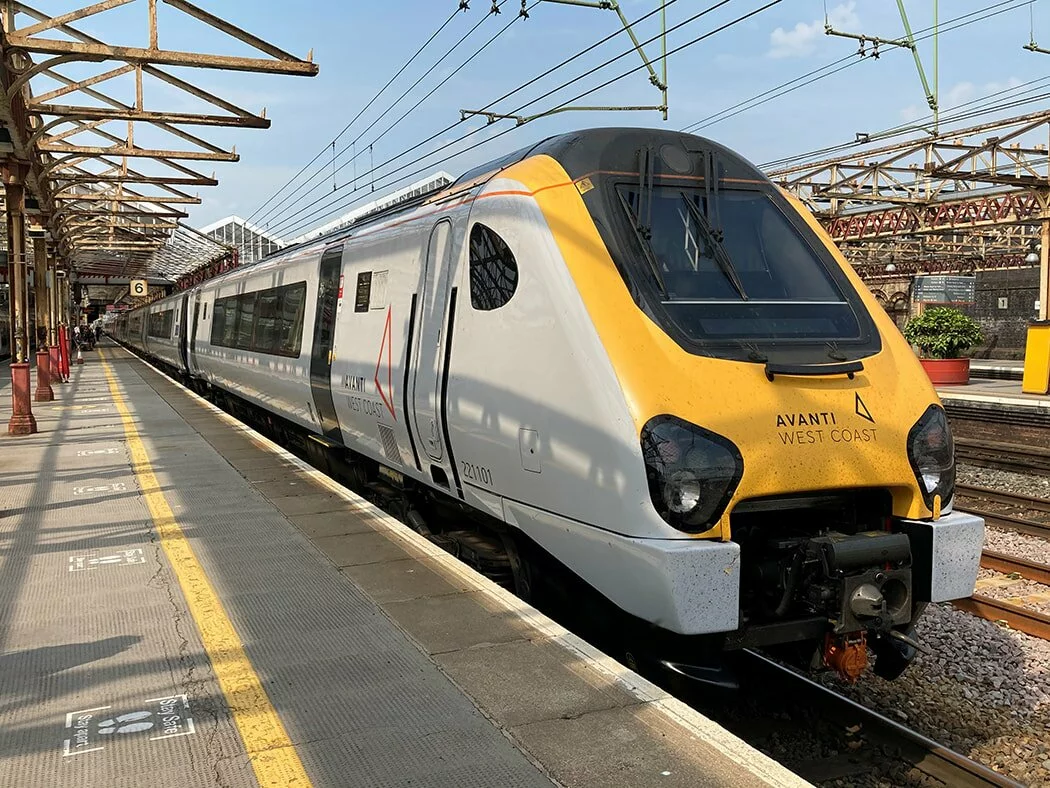 It's been a while since we caught up with Avanti West Coast so to put that right we bring news that from the 7th September 2020 the company plans to increase its timetable to around 90% of pre-COVID levels.
 
The timetable uplift will restore through links to and from London to  Shrewsbury, Wrexham, Chester and North Wales, Blackpool and Edinburgh. 
 
Shrewsbury, Wrexham, Blackpool and Edinburgh will all see the return of direct Avanti West Coast services to and from London for the first time since lockdown measures were enforced. North Wales will also be served by one train in each direction between Holyhead and Euston, supplemented by a shuttle service along the coast from Crewe. Chester will have three direct trains to London Euston. 
 
In addition, the additional early morning services between Milton Keynes to London that started in July together with the late afternoon return services will continue.
 
Following the September timetable uplift, Avanti West Coast will be operating 285 services each day on Monday to Fridays up from 277 a day. The relatively small uplift in total services a day is explained by the fact that many of the extra through journey opportunities will be created by the extension of existing services.
 
An Avanti West Coast spokesperson told SKM: "These additional services will mean more room for social distancing onboard.  We would like to remind customers to book ahead, reserve their seat and wear a face covering whilst at the station and onboard our services."
 
The spokesman added that Avanti West Coast has "seen a steady growth in reservations and loadings in the past month"
 
Latest information suggests that the company is operating at around 40% of our its latest  social distanced reservable capacity. With 227 seats available, out of 589, on an 11 car Pendolino the number of passengers currently travelling is averaging around 80-90 per train.
 
On board services are also now returning with the reintroduction of the First Class at-seat service on Pendolino services. The range of items to purchase from the onboard shop has also increased.
 
The 7th September changes means that:
+ Shropshire will be served by the 06:39 Shrewsbury to London Euston (with calls at Telford and Wellington, and the 18.23 return service from London Euston.
+ Blackpool North will have two direct services to and from London via the West Midlands, in addition to one early morning service from Birmingham and a late evening service back to the West Midlands.
+ Edinburgh Waverley and Haymarket will have seven services to London Euston (six in the return direction), which will also restore direct links between the Scottish capital and the West Midlands.
+ Wrexham's direct service to London Euston will depart at 07:03, returning at 17:10.
+ A direct service from North Wales to London Euston will depart Holyhead at 06:55, returning north at 17:10.
+ Chester's three services for London will depart at 07:35, 08:35 and 14:35 respectively.
---