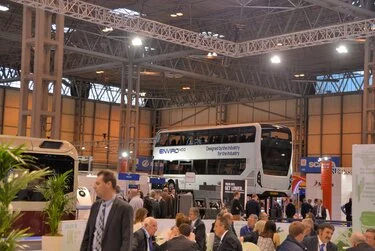 The bus and coach industry took to the stage in early November when the two-yearly Bus and Coach Expo Show was held at the NEC in Birmingham. The show allows bus and coach builders as well as suppliers and support companies to engage with the industry and early indications are that this year's show has been a great success.
As expected the main vehicle builders were keen to showcase their products with many bus and coach designs having has a makeover.
ADL had a re-designed Enviro 400 on its stand along with a new-look Enviro 200. Here the front of the vehicle has had a radical makeover, with a asymetrical design, which whilst pleasing is likely to provide a challenge to operators whose use the front of vehicles for detailed liveries and branding.
Steven Knight Media understands that it was a profitable show for a number of exhibitors with several contracts being placed during the three day show.
We hope you enjoy our pick of the exhibits.

---