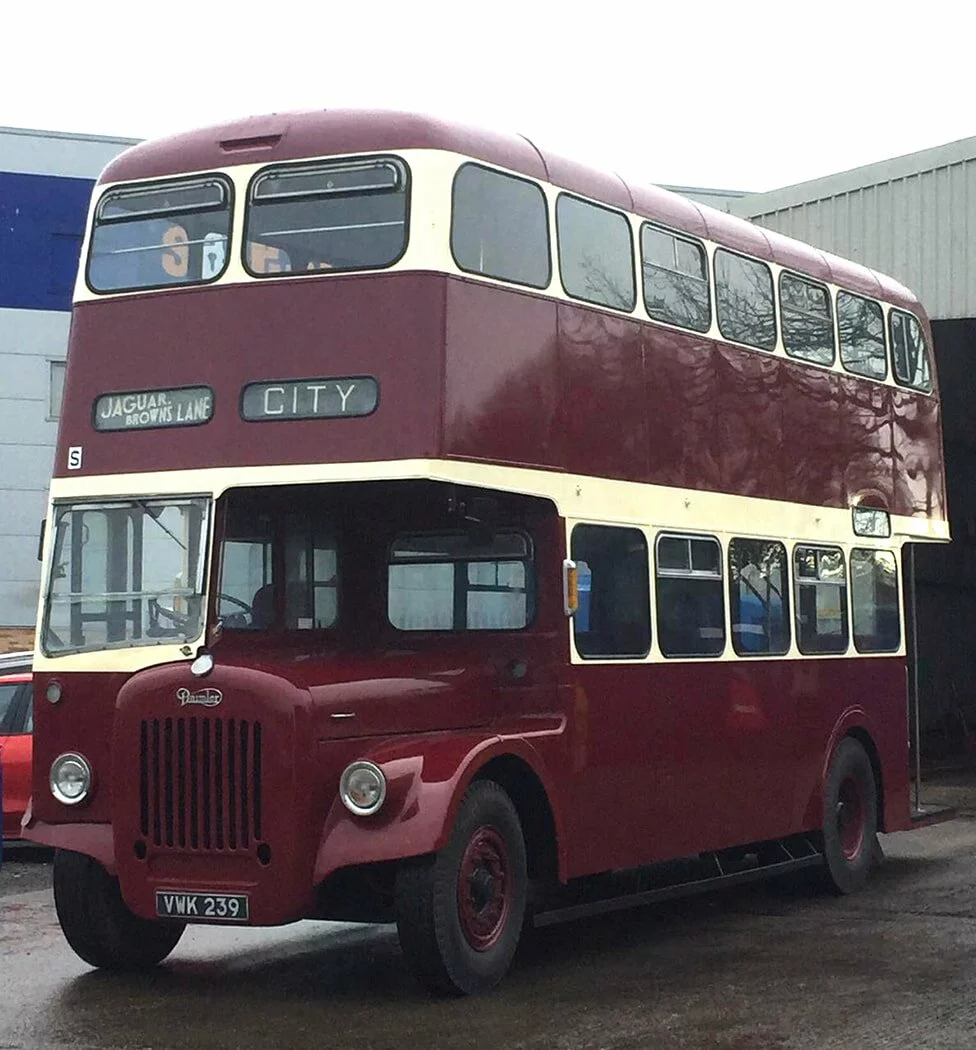 It was 44 years ago that former Coventry Transport Daimler CVG 239 (VWK239) was repainted in Coventry Marshall red and cream livery rather than receiving the expected West Midlands PTE blue and cream colours. This prompted the bus to be chosen to take on the Rykneld Run in 1976. The bus was then on display at Derby Transport's depot in Derby. 
 
So started a busy period for the bus, which spent a period during school holidays helping out at the former Midland Red but by then WMPTE-owned Hartshill garage. Visits to Showbus at Hillingdon followed in 1977 and 1978 as well as local appearance within the West Midlands.
 
Upon withdrawal it was bought by a group of staff, of which I was part, from Coventry but was never fully restored. That took place when it passed to DeCourcey of Coventry, who replaced the red and cream livery with the darker original livery which was carried. 239 took part in a Reunion event for former Coventry bus staff in 2010 but had generally remained stored since then. Now it has been restored and looks resplendent. It is now up for sale with a sale price of £25,000. The sale is being handled by respected Midlands-based preservationist Roger Burdett.

---