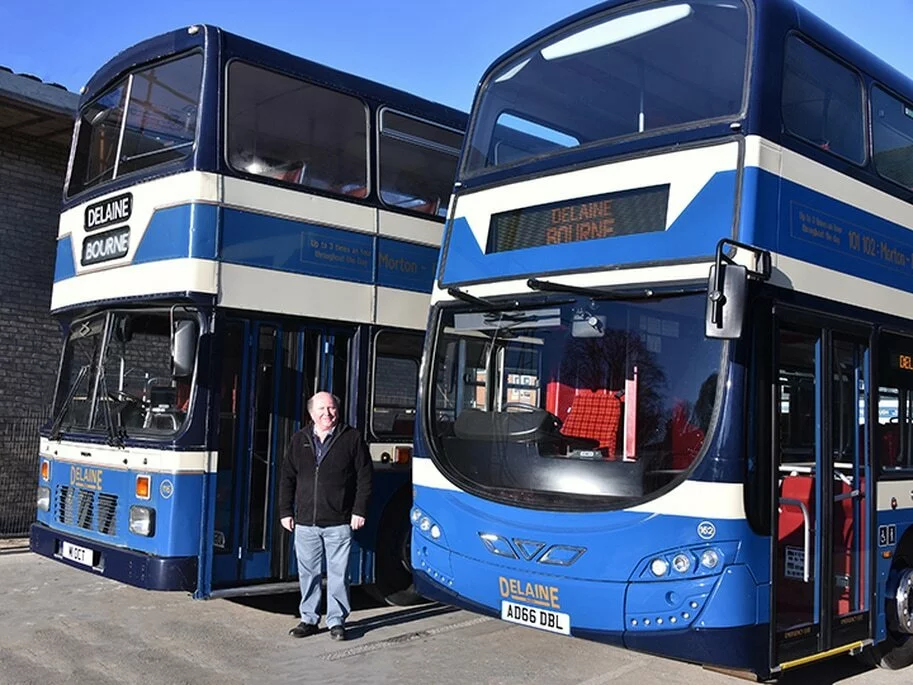 The next stage of the DDA requirements for bus operators comes into place on January 1st 2017, when all double deck buses used on regular services will need to comply with the legislation. Whilst non DDA-compliant can continue to be used on 'closed contracts', they will no longer be allowed on normal service.

Bourne, Lincolnshire, based Delaine Buses has just one non-DDA vehicle in its operational fleet, East Lancs-bodied Volvo Olympian 116 (M1OCT), which it plans to operate in service on the last day that it can be used. The Olympian has just been replaced by Delaine's latest Wrightbus Gemini 3-bodied Volvo B5TL.

The Volvo Olympian, which was the first Volvo bought by the company and the last vehicle to be collected new by the late Hugh Delaine-Smith MBE, will operate on the Bourne-Peterborough route on December 31st 23016. It is planned to use it on the 10:30, 12:30, 14:30 and 16:30 departures from Bourne and the 11:30, 13:30, 15:30 and 17:30 departures from Peterborough. After arrival back at Delaine's depot 116 will be donated to the Delaine Heritage Trust and join the Delaine Heritage fleet.
​
The December 31st duty will be covered by driver Roy Barthorpe, who will retire from full time employment after spending 28 years as a driver with Delaine. He will, however, continue as a part time driver.
---