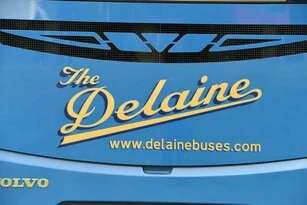 To co-incide with the publication of our latest Fleet Handbook, covering the Delaine Buses fleet, we are able to provide some latest news on the Lincolnshire-based operator.
At the start of December the DVLA put on sale select registration marks ahead of the change to '15' plate registrations in March 2015. Delaine has obtained AD15DBL which it will allocated to Volvo B9TL/Wrightbus Eclipse Gemini 2 No. 158. This bus is already built and will enter service in March 2015 when it will replace Volvo Olympian 127 which will then be sold to Sleafordian. Courtesy of Delaine Buses we have been able to include a photo of 158 on the cover of our latest book.
The company also has three other buses on order for delivery in 2015/16 and these will have the newer Gemini 3 bodywork.
Other news from Delaine is that it will be staging a 'heritage' Running Day on Sunday April 26th 2015 which will see both Leyland PDs in service along with Leyland Atlantean 72 and Volvo Olympian 116. Combined with the normal hourly Sunday service, which will be operated by Geminis, the 'heritage' vehicles will enable a 20-minute service to be operated.
Delaine will also be supporting the Peterborough Bus Rally on July 12th.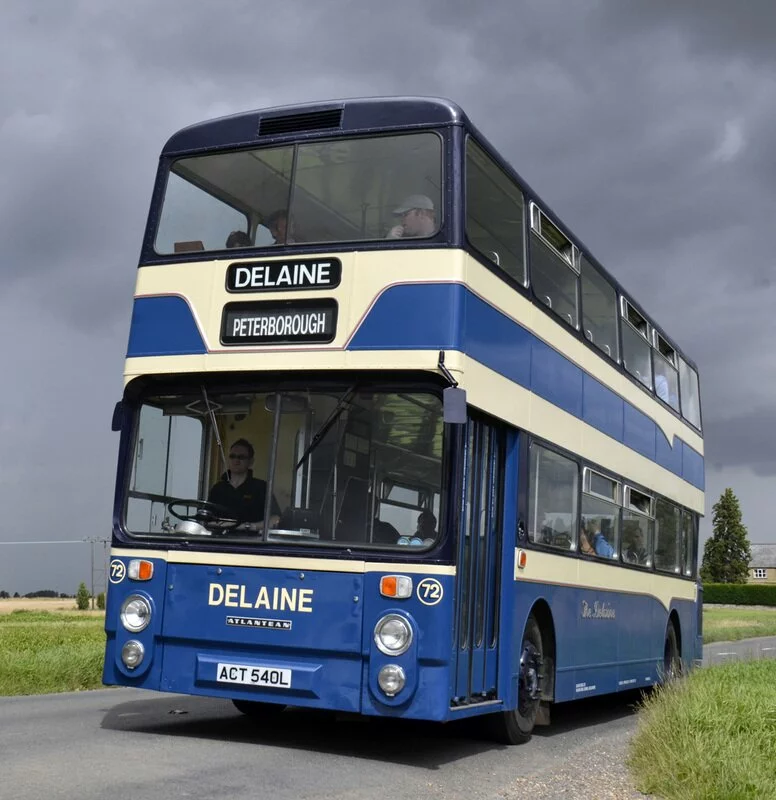 Delaine's Leyland Atlanteam is planned to see use at the Heritage Running Day in April 2015 and the Peterborough Bus Rally in July 2015