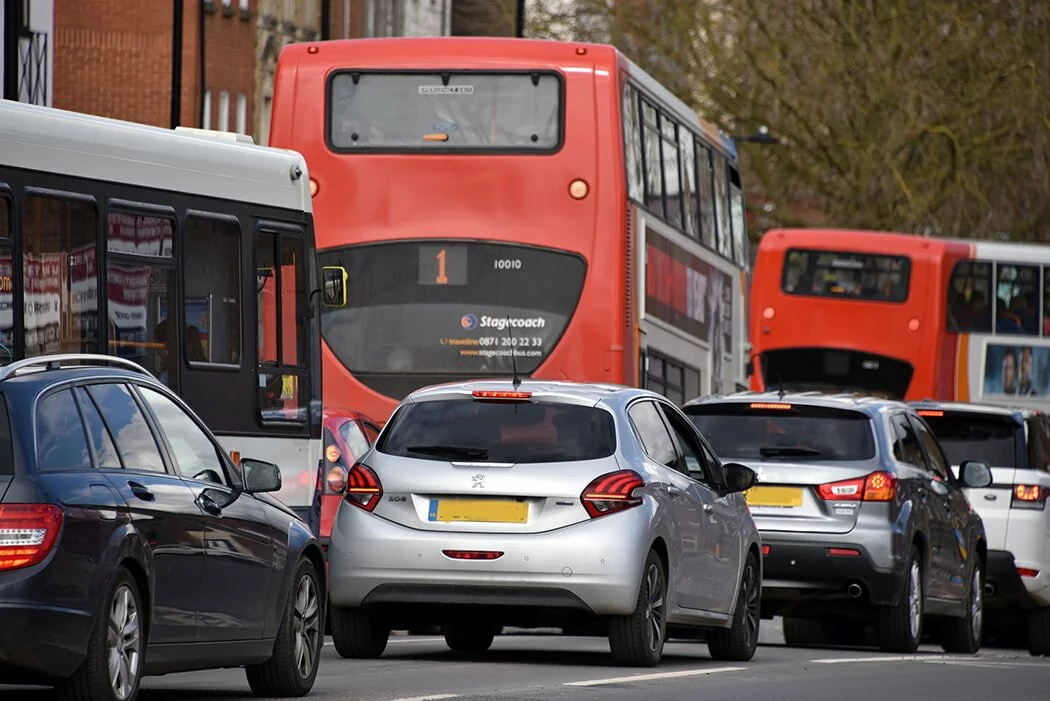 Are there more road works taking place on our already congested roads these days? I only ask because delays to scheduled bus services in various parts of the country are in the increase.

Current Health and Safety regulations mean that lane closures before and after the actual works area have seemingly increased in recent years. I am not questioning the safety of workers but on already congested town and city roads it puts greater pressure on the available roadspace.

I think that most bus passengers accept that the volumes of traffic and the effects of road works will result in a couple of minutes delay to some of their journeys. But what happens when those delays get longer. Well, personal observations are that short hop passengers desert the bus, and others may get off one or two stops earlier than they need to as they can walk faster than the bus is travelling.
 
In SKM's local area Stagecoach in Peterborough is about to revise all of its local timetables. On a number of routes this allows for additional running time at peak times. But what it does do is create a longer gap in the frequency when the additional journey time is introduced and a shorter gap when services return to the normal journey time. The effect is the loss of a consistent every 10 minutes or every 20 minutes frequency. But how else can the effects of road congestion be mitigated.
 
Extra resources, vehicles and drivers, are not a realistic option. They would only be required for a short time every day and would heavily load the route's operating costs. The alternatives are to do as Stagecoach is doing in Peterborough or reduce frequencies - making ten minute frequencies every 12 or even 15 minutes for example. That creates its own problems and will potentially lead to overcrowding.
 
Normal traffic delays do inevitably result in bunching on high frequency routes. There also seems to be a reluctance of drivers to overtake a late running bus in front of them as it loads at a bus stop. In my time with a PTE in the 1970s and 80s skip stopping was frequent as bus crews would help out the late running service in front. Now in many parts of the country it is the exception rather than the rule. Buses (and I have seem more than one on several occasions) will wait behind the one that is loading. I appreciate that there may be issues where the leading bus has a fully buggy and wheelchair bay but following buses could easily pause to see if their accommodation is needed before overtaking the bus which is stationary and loading.
 
But back to Peterborough and in the last few weeks road works on several city centre roads, and parkways has caused delays of massive proportions. Buses have been taking upwards of 20 minutes to travel distance that would normally be done in under five minutes. Add in a wet day and more traffic on the roads and that 20 minutes delay becomes greater. Passengers become frustrated as do drivers and Controllers have their work cut out regulating services. There is no doubt that mileage is also being lost.
 
Will it get any better? My personal view is no and the challenges that bus operators face will just increase.
---