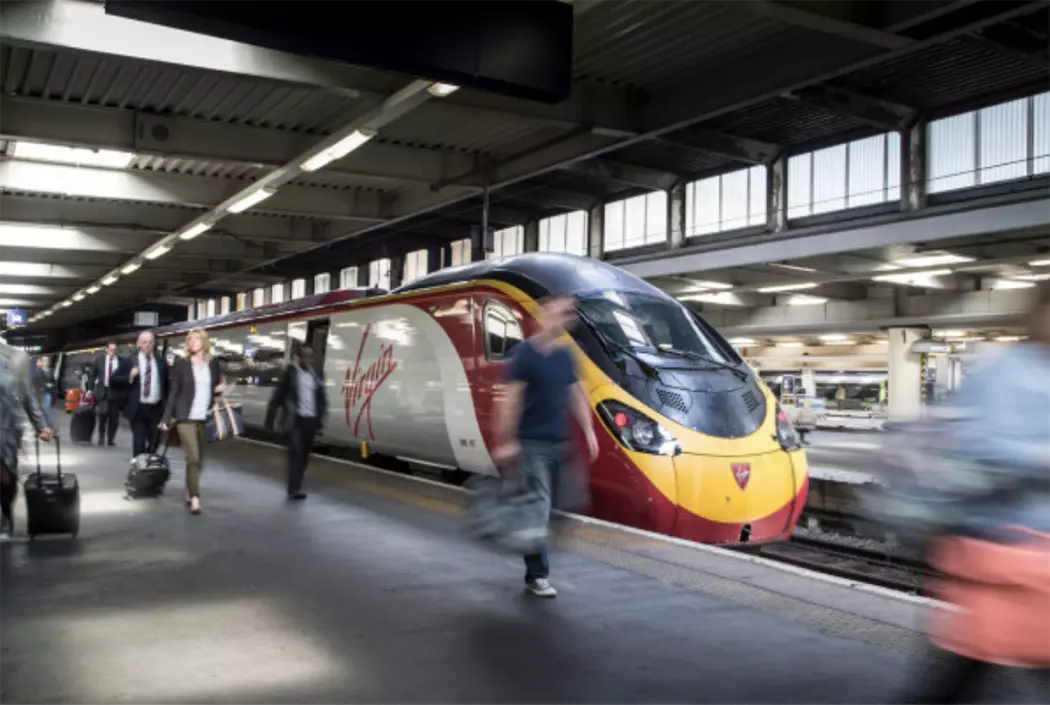 When I switched the phone on this morning there were early morning emails from Virgin Trains and Stagecoach Group. What they contained has far reaching consequences. Effectively, an announcement from the Department for Transport spells the end for both Virgin Rail Group and Stagecoach Group in UK Rail operations.

The announcement from Virgin Trains was brief and gave no background to the DfT's actions which had resulted in it being disqualified from bidding for the new West Coast Partnership rail franchise.
The Virgin statement merely read:
 
"We're very disappointed by the DfT's unexpected decision. We've led the industry for more than twenty years with our ground-breaking innovations, such as automatic delay repay, and award-winning customer service. 
 
"We're studying the DfT's decision carefully to understand why they've taken this action and would like to reassure all our customers that they can still book and travel as normal.
 
So to the Stagecoach statement and it contains dynamite. Stagecoach Group says the current franchising model is not fit for purpose and is damaging to investor confidence. Stagecoach has been disqualified from all three franchises that it was bidding for over it stance on pensions funding which meant it submitted 'non-compliant' bids. But what has really angered the Perth-based Group is "both the DfT's decision and its timing". Stagecoach says The Department (DfT) has had full knowledge of these bids for a lengthy period and we are seeking an urgent meeting to discuss our significant concerns.
 
It will now play no part in the South Eastern and West Coast Partnership franchise bidding and has lost out on the East Midlands franchise, which has been awarded to Abellio.
 
The issue centres around pension funding requirements and the financial risk that franchisees could be exposed to. There are still large numbers of staff employed in UK railway operations who are on final salary pension scheme that go back to British Rail and the early years of rail privatisation.
 
The full Stagecoach Statement is below:
 
Stagecoach Group plc ("Stagecoach") has been informed by the Department for Transport ("DfT") that it has been disqualified from the current three UK rail franchise competitions.
Stagecoach was shortlisted in the following franchise competitions:
• East Midlands where it was bidding independently
• South Eastern where it was bidding with support from its intended partner Alstom
• West Coast Partnership where it was part of a joint bid with Virgin Group and SNCF
 
A senior DfT official has verbally informed Stagecoach that it has been excluded from all three competitions for submitting non-compliant bids principally in respect of pensions risk.
 
Bidders for these franchises were asked to bear full long-term funding risk on relevant sections of the Railways Pension Scheme. This is at a time when The Pensions Regulator is seeking additional funding because of serious doubts over the Government's ongoing support for the industry-wide scheme.
 
Stagecoach Group Chief Executive Martin Griffiths said: "We are extremely concerned at both the DfT's decision and its timing. The Department has had full knowledge of these bids for a lengthy period and we are seeking an urgent meeting to discuss our significant concerns.
 
"We have drawn on more than two decades of rail experience and worked in partnership with local stakeholders to develop high quality proposals to improve each of these rail networks.
 
"We bid consistent with industry guidance issued by the Rail Delivery Group and shared with the DfT. Without ongoing Government support for the long-term funding of railway pensions, The Pensions Regulator has indicated that an additional £5billion to £6billion would be needed to plug the gap in train company pensions.
 
"In contrast, the rail industry proposed solution would have delivered an additional £500million to £600million into the scheme. This would have provided better stability and security for members and much better value for taxpayers.  We are shocked that the Government has rejected this for a higher risk approach. We would urge that a full independent value for money review is undertaken into this issue without delay.
 
"Along with many other train companies, we believe strongly that the private sector should not be expected to accept material risks it cannot control and manage. In fact, this was a key finding of the Brown review into rail franchising more than six years ago. We are therefore extremely surprised that the Government still expects private operators to take risks they are not best placed to manage, despite the recent difficulties experienced by a number of operators of outsourced public sector contracts.
 
"Forcing rail companies to take these risks could lead to the failure of more rail franchises and cannot be in the best long-term interests of either customers, employees, taxpayers or the investors the railway needs for it to prosper.
 
"This is more evidence that the current franchising model is not fit for purpose, a view which has already been expressed by Keith Williams, who is leading the independent review of the rail system.
"It also further damages the already fragile investor confidence in the UK rail market and it undermines the involvement of two of the last British transport groups who are part of running Britain's railway. 
 
"Over more than 20 years, we have delivered industry-leading performance, record passenger growth, excellent industrial relations, and the highest levels of customer satisfaction in the sector. We will continue to focus on delivering high quality services for our customers at our existing rail businesses."
 
A DfT spokesperson reported in The Independentsaid: 
"Stagecoach is an experienced bidder and fully aware of the rules of franchise competitions. It is regrettable that they submitted non-compliant bids for all current competitions which breached established rules and, in doing so, they are responsible for their own disqualification.
 
"We have total confidence in our process. We have awarded the East Midlands franchise to Abellio after they presented a strong, compliant bid.
 
"It is entirely for Stagecoach and their bidding partners to explain why they decided to repeatedly ignore established rules by rejecting the commercial terms on offer."
 
I'm sure that the coming days and weeks will see Stagecoach and Virgin instruct their lawyers to pour over the fine minutiae of franchise bidding requirements and on past experience I would expect the words Judicial Review to be mentioned before too long.
 
What the DfT has achieved is to create confusion and uncertainty. I really hope that both Stagecoach and Virgin have a system in place to support their staff. I clearly remember the morning in August 2012 when the DfT announced that Virgin Trains had lost the West Coast franchise - a decision subsequently reversed. That morning at Euston staff were in tears. But they continued to provide the service to passengers with professionalism.
---