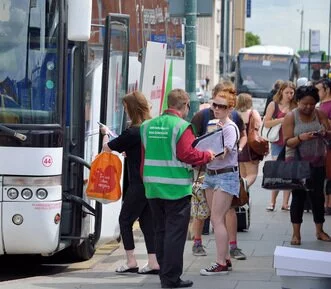 There is never a good time to close the railway and undertake major engineering works, especially if that work means disruption over many weeks. But that is what East Midlands Trains (EMT) had to plan for last summer when major trackwork and resignalling, as well as station works took place at Nottingham station.
EMT did its planning over a long period and gave its customers advance information on the works and how it would affect train services. In a first for the rail industry it even reduced fares on routes affected.
With a dedicated website and Twitter feed customers were kept fully informed of how their journey would be affected, and regular briefings were also held for staff.
The result was that the majority of customers had a seamless journey experience, even though they had to use a rail replacement coach for part of the journey.
EMT's customer-focused approach meant that it was rewarded with the Customer Information and Service Excellence Award at the Rail Business Awards held in London on February 27th.
So well done to East Midlands Trains. Steven Knight Media is pleased for EMT as it is a well-deserved award, but is also pleased to have played its own part - it helped EMT produce a well-polished and strong awards entry.
---