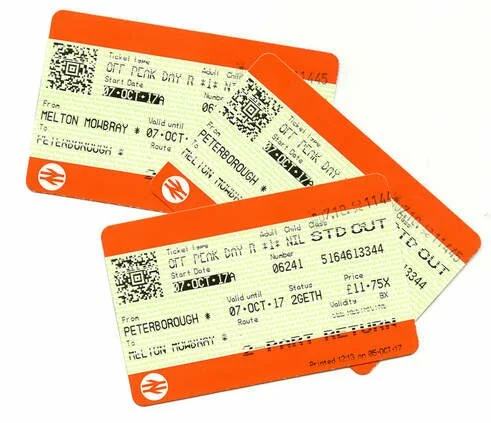 For some time now I have felt that Virgin's East Coast operation has been lacking.
 
It's hard to pinpoint when the change occurred but on many recent journeys from Peterborough (to and from London, York and Newcastle) ticket checks on board were non-existent. Couple that with inconsistent on board service, equipment failures and staff shortages the on board experience has fallen far short of my expectations and far short of what I have experienced in the past.
 
One of my biggest complaints on several occasions is the lack of hot drinks between London and Peterborough in First Class. Apparently we are told, hot drink service will take place after Peterborough - that's over 70 miles and 45 minutes into the journey. But the service is inconsistent but a station bought coffee will provide a solution.
 
Hot on the heels of being sold a ticket to the wrong station (in Birmingham) recently, I bought tickets last week (in advance) for a return journey to the superb Food Festival in Melton Mowbray.
 
But when the tickets were put into the barriers at Peterborough station on Saturday morning up popped a message that the tickets were not valid at this station. So a Peterborough to Melton Mowbray Off Peak Day Return, valid all day on a Saturday, is according to the automatic ticket gates not valid!
 
There were two members of staff at the barrier line. One of them was assisting other passengers whilst the other seemed to be doing their best to avoid eye contact with a number of passengers who were seeking assistance. When he did acknowledge the passengers he merely indicated it was his colleague they needed to speak to.
 
Contrast that with a recent journey out of London Euston with Virgin West Coast. Welcoming staff, even on the barrier line at the station and tea and coffee being served as the wheels started to roll. 45 minutes out of Euston breakfast had been served, tickets checked and a second service of tea and coffee had taken place. This is the West Coast service standard I remember well and must admit wish could be offered on East Coast.

---