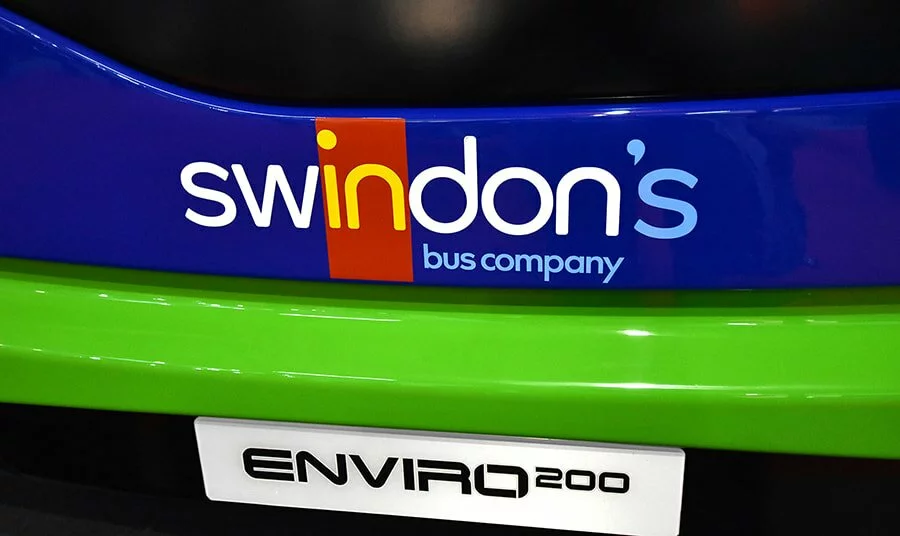 To Birmingham this week for Steven Knight Media where Coach & Bus UK 2017 was held at the NEC. I digress, but is it really over 40 years since the NEC opened! I recall being there on opening day when my employer, the West Midlands PTE, put into service a fleet of dual door Leyland Nationals on the NEC shuttle services and even ran special services from parts of the West Midlands to the NEC for locals to look around the new facility.

Oh how it has grown. And Oh what a long way it is from Birmingham International Station to Hall 17!
But once there it was noticeable that for vehicle exhibits it would have been better named a coach show. That said there were a number of ADL Enviro 200s, of both Classic and MMC models there.

Certainly for me, the start Enviro 200 was an 11.8 metre MMC model for Go South Coast's Thamesdown business in Swindon. Following the sale of the municipal operation to Go Ahead the brand image has really benefitted from a complete makeover from Ray Stenning and the team at Best Impressions.

Step inside the bus at the show and there is a 'wow factor'. It is bright and airy and looks different at the rear. Here, the conventional seating arrangement has been consigned to the skip and a lounge area fitted. I am sure that it was Go Ahead's purchasing power and persuasion that encouraged ADL to come up with the passenger saloon makeover. They are taking 54 vehicles of which Swindon will receive the first 13 with the remaining 41 due early next year for Morebus operation in the Bournemouth and Poole areas.
​
ADL refers to the new seating layout as 'Social Seating', but it has also been described as a sofa and a lounge area. The rear seating area also benefits from a the wrap over rear skylight window.
Andrew Wickham, Managing Director of Go South Coast said: "We have for some time been pursuing a seating arrangement that provides a more sociable setting for our customers, creating a comfortable space for friends and family"
As attractive as the arrangement is, I will leave any further comment until I have seen evidence of how passengers react to, and use, the facility.

---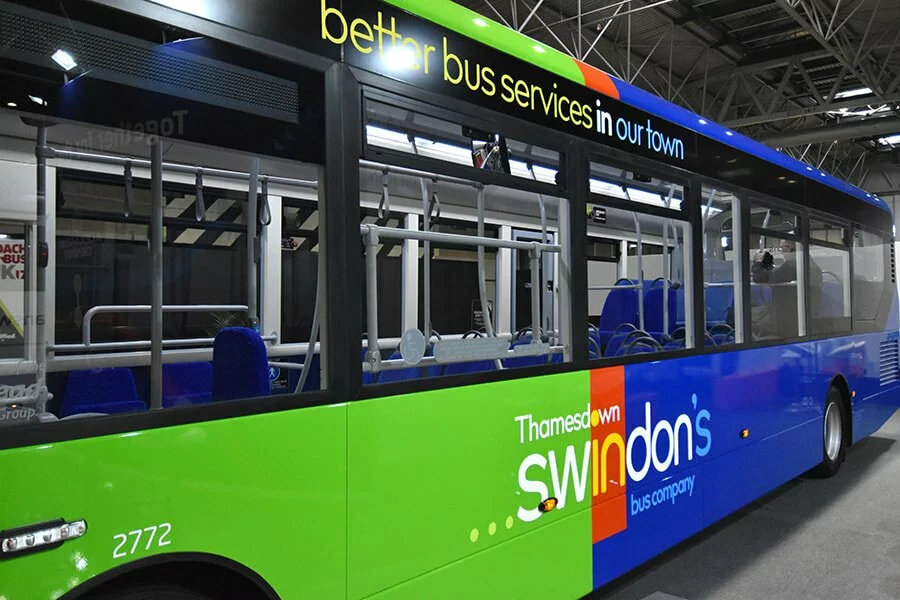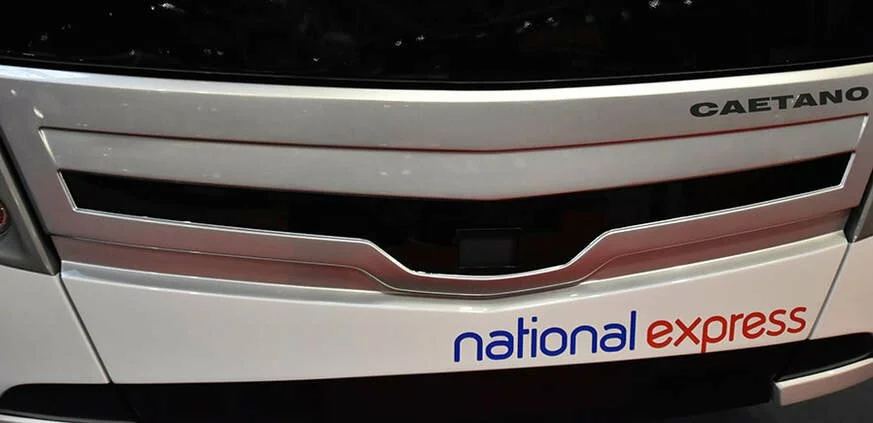 So, onto what was a focal point for me at the show. The new Levante III from Caetano. This third incarnation of the Levante is certainly eye catching and at 14.9 metres it looks huge.
​
The prototype vehicle, on a Volvo B11R chassis, exhibited is finished with branding for National Express, on whose routes it will go into service on operated by Edwards Coaches. It has 59 seats, an increase of three over the previous Levante II model.

The coach is finished in what I have seen described as Ice-White livery carries the National Express branding but only the words. Gone are the silver stair rods and this simple change gives the coach a clean look without the branding detracting from the body styling.
​
It will certainly be eye catching as its speeds along the motorway.