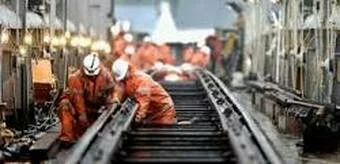 We hadn't planned to file a blog over the holiday period but as series of extremely unfortunate incidents on our railway cannot pass without a comment.
Yesterday afternoon (December 26th) Network Rail announced that engineering work between Finsbury Park and London's normally busy King's Cross station would over-run. It's a message many of us have heard many times but the over-run would not be a few hours it would be a full day. How can Network Rail get it so wrong? This was only a two day job so a full day's over-run is pretty dramatic.
Something has gone amis. The Government is sure to call Network Rail to account and they want the same answers that we all do:
What has gone wrong?
Was the work poorly planned?
How can a two day job over-run by a full day?
Do Network Rail fully understand its own assets?
Today was set to be an extremely busy day with East Coast, Hull Trains and Grand Central all reporting large numbers of reservations on their trains. Now they, and Great Northern, have no way of getting trains into King's Cross. The closest they will get is Finsbury Park which hardly has the capacity to cater for the thousands of passengers who will be travelling today. But not all trains will reach Finsbury Park - some will get no further south that Peterborough. East Coast is limited to two trains an hour from Finsbury Park to Newcastle/Scotland. Passengers from Leeds having to use a shuttle service which will only reach Peterborough where they will have to change for another train to Finsbury Park.
The train operators are getting massive 'flack' but the problem is not of their making and many would have had to call in their control and planning teams yesterday to draw up the special timetables and staff rosters. Hardly a good end to their Christmas break.
Now I hear from a former colleage Phil Haigh that London's Paddington ststion has failed to open on time after engineering work and the latest estimate is that trains will not run until after 11:30.
These two over-runs along have wiped out any positive PR that Network Rail has gained for its army of engineers who had given up their Christmas to undertake major engineering projects across the UK's railway system.
There are many arguments for and against the 'big bang' engineering operations. They are disruptive, but if the are planned and executed well, the disruption is contained within a few days rather than dozens of smaller weekend line blockages. But for them to work Network Rail has to understand its assets well to ensure that their are no surprises that will delay the work. It also needs to ensure that its engineering operations are planned well as well as building the contingency into the work period. It is not acceptable to fail to hand back the railway to the train operators when it should be.
Network Rail has some explaining to do. This is not the first time there have been problems. As a Press Manager with Virgin Trains I remember well the massive engineering over-run at Rugby in 2008 and throughout the last year there have been numerous reports of enginering over-runs on the Great Eastern Main Line.
So come on Network Rail. You must understand what went wrong and learn from your mistakes. This situation must not be allowed to happen again.

---