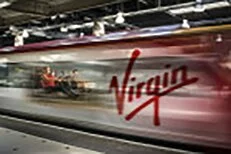 Every now and then Virgin Trains comes out with innovative developments to make traveling with it seamless.
Well, the latest development is up amongst the best of them, Buy an Advance ticket through the train operator's App or website and if your train is delayed by more than 30 minutes you will get an automatic refund. The money, says Virgin, will be back in the card account used to but the ticket(s) within three days.
Wow, what an innovation. No more filling in forms, scanning tickets, emailing or posting them off and getting a rail travel voucher or cheque.
Only travel on Virgin's West Coast services will be part of the initiative and only Advance tickets will qualify, because they are restricted to specific train services and so can easily be identified. The Automatic Delay Repay offer will only apply to delays on Virgin's West Coast services and will not apply to delays on the connecting services of other train operators.
This is probably the biggest online initiative the rail industry has witnessed since Virgin launched internet ticket booking to the rail users with Trainline back in 1997.
Whilst only Virgin's West Coast services qualify at present, Virgin says it is looking at whether the scheme should be extended to its East Coast operation. I wouldn't be surprised if we don't start to see other train operators introducing a similar regime in the not to distant future.
And the compensation levels. Between 30 and 59 minutes delay 50% of the single ticket cost; between 60 and 119 minutes 100% of the single ticket cost and if the delay is over 120 minutes the compensation level is 100% of the return journey cost.
A consequence of the automation will be a massive reduction in the number of manual compensation claims being made through the normal customer relations channels, so I assume that automation could mean reduced costs in running the customer relations team as I suspect less staff will be needed.

---