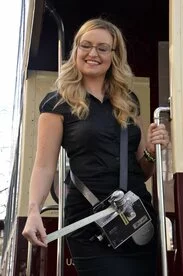 A special event to celebrate the centenary of the start of motorbus services in Coventry is being held outside the Coventry Transport Museum in Millennium Place on Sunday March 30th 2014 between 10am and 4pm.
More than a dozen buses will be on display and organisers say that some will be giving bus rides on special routes around the City.
It is also 40 years on March 31st since the last Coventry Transport bus operated in the City. On April 1st 1974 the West Midlands PTE took over operations and the familiar red and cream Coventry bus livery was replaced with the PTE's blue and cream.
---