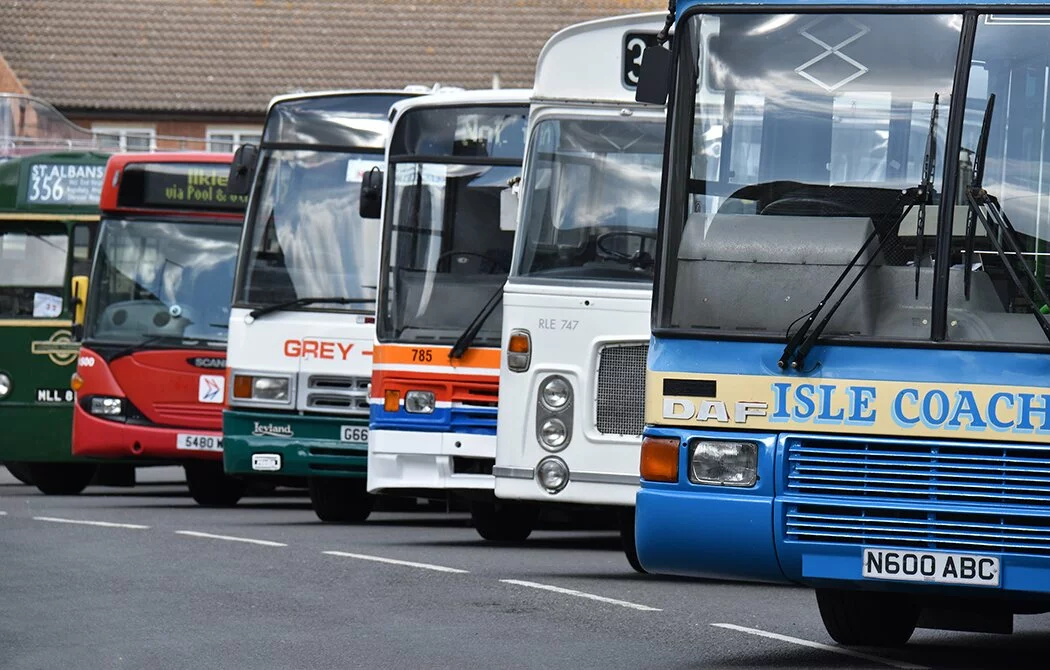 It has been a busy week for SKM, with work being completed this morning on the new edition of the Stagecoach Yorkshire Fleet Handbook. It should be off to the printers in the next 48 hours and copies available by the end of next week. We have also done the initial design on the 2016 Edition of the East Yorkshire Fleet Handbook and will update over the coming months ahead of publication in time for the company's September Big Bus Day.
Last week we were out and about and paid a visit to Black Country Living Museum, where we caught up former West Bromwich Daimler CVG5/Weymann double deck 154. This bus has been completely rebuilt and the team involved included a former colleague of mine from my days in the Technical Engineering section at West Midlands PTE more years ago than I care to remember. As always Gordon's eye to detail has resulted in a top class restored vehicle. And a cherry on the cake bus-wise was the Midland Red D9 5342, which is also owned by the Black Country Living Museum.
Saturday saw a private visit with members of the Anglia & Thames Valley Bus Forum to Ensign Bus' site at Rainham. An impressive site complete with an impressive selection of vehicles.
Then yesterday it was off to Fenland Busfest at Whittlesey, where the Eastern Bus Enthusiasts group had sourced a wide selection of vehicles with may also being used on free shuttle services in the area. Both preserved vehicles and those still in service were used, with Stagecoach Midlands sending their former Eastern Counties Bristol FLF 19953 and a Volvo B10M/Alexander PS 20215 saloon normally restricted to driver training duties and based at Nuneaton garage.
---