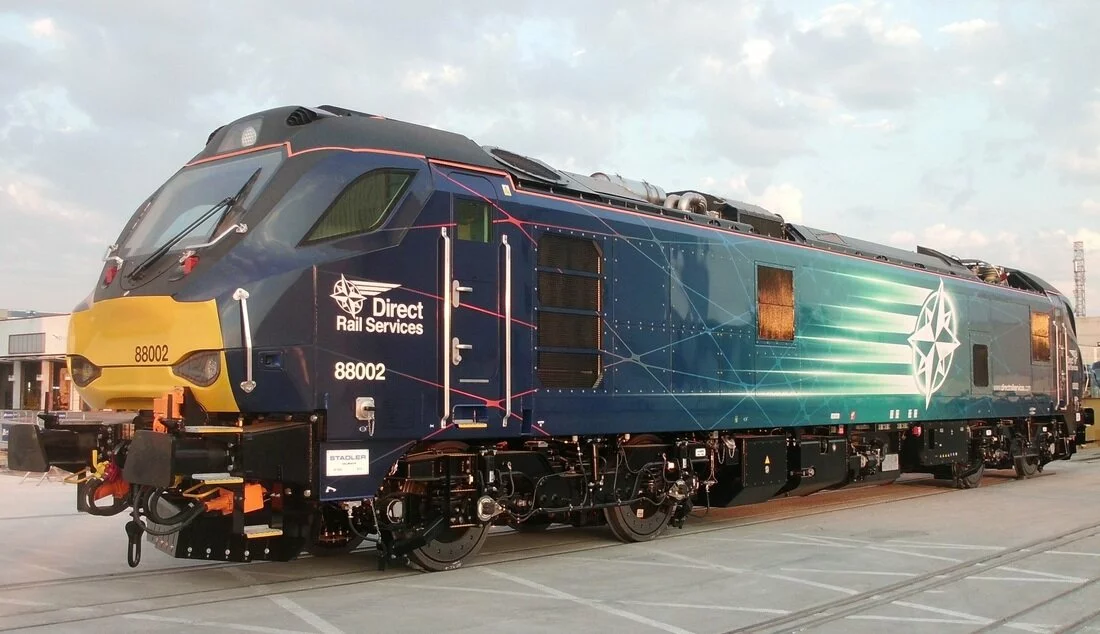 ​Yesterday, DRS released the first images of the livery carried by its new Class 88 electric and diesel electric locomotives.
DRS says the Class 88 is "another technical innovation from DRS for the provision of superior traction equipment for UK operation, which will result in a step change for delivery of freight and passenger services.
A further development of the Class 68 platform, the Class 88 is a true "Dual Mode" locomotive combining both 25kv Electric and Diesel Electric operating modes". 
Testing of 88001 in Velim has now been concluded, The testing was completed ahead of schedule with the locomotive performing extremely well. 
The third locomotive 88003 will be appearing at the leading international trade fair for transport technology, Innotrans from 20th to 23rd September 2016 in Berlin.
Direct Rail Services will take delivery of ten new state of the art Class 88 dual powered locomotives from Stadler Rail, in partnership deal with Beacon Rail Leasing Limited.
---