Welcome to an ad-hoc review of what's happening on the railways, produced from information we receive. We hope that you will find the information of interest.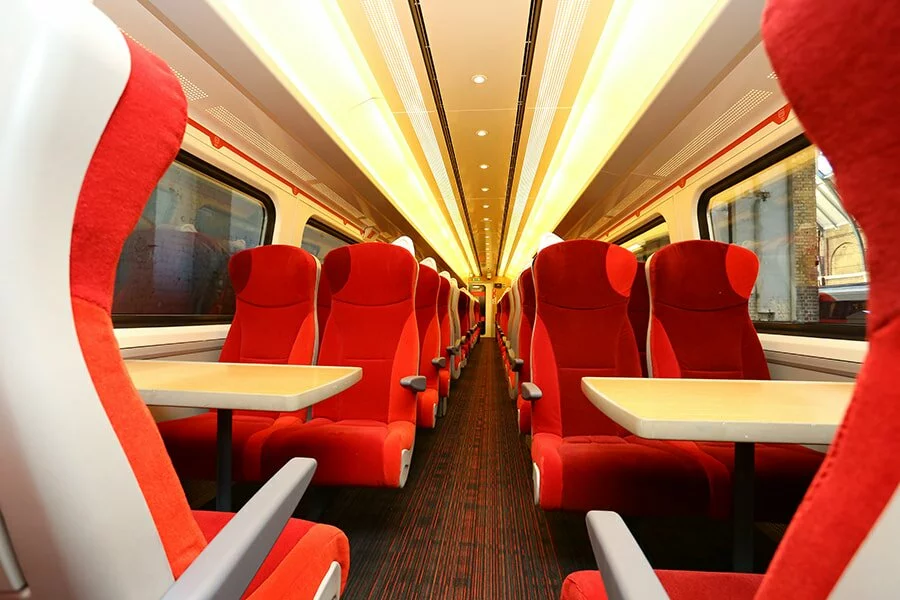 More Saturday trains for Virgin Trains on the East Coast
Virgin Trains have announced that the  biggest boost to Saturday services in more than 25 years will take place in December. 24 additional services will be provided, an increase of 45% compared to March 2015 when Virgin took over operations on the route. The increase represents the biggest increase in Saturday services since the launch of electric trains in the 1990s.
 
The new timetable is part of a £140m investment in the route by Virgin Trains. It has been hailed as changing weekend travel for thousands of passengers. More frequent services to and from a number of stations including Leeds, York and Newark Northgate means that passengers will be able to enjoy a similar frequency of services to those enjoyed on weekdays.
 
Virgin Trains told Steven Knight Media that it is able to provide the extra services using the surplus capacity in its existing InterCity 125 and 225 train fleets.
 
From December 151 services will operate every Saturday, only six fewer than will run on weekdays, The extra services will provide 12,574 additional seats on the east coast route each Saturday, with around 6,000 additional tickets will being sold for under £30 every week to destinations including York, Doncaster, Newark, Peterborough and Grantham. For example, customers travelling between London and Newark will be able to find tickets from as low as £12.50, while fares between York and London start at £16.
 
There are also some improvements to Weekday and Sunday timetables. York customers wanting to reach the capital for a 7am start on weekdays will benefit from a 4.40am service, giving them an extra 1hr12m in London than was possible under the previous timetable. This follows calls from the business community for a service that enables them to get to the capital for early-morning meetings.
 
The new timetable will accelerate journeys from Leeds and Wakefield to London by seven minutes on Saturdays making the trip from Wakefield an average of two hours long. A Sunday evening service from London to Doncaster which leaves at 10.05pm will be extended to York, allowing those wishing to make the most of a weekend in London to catch a later service home.
 
David Horne, Virgin Trains Managing Director on the east coast route, said he was confident the timetable changes would attract more people to rail: "Our new timetable brings new services that we know our customers want as well as thousands of low cost seats. Six days of the week, customers will be able to enjoy the most frequent service we've ever seen on the east coast mainline and we're not stopping there. Our £140m investment is about reducing journey times, increasing the frequency of services, and giving customers a great experience on-board with refurbished trains and refreshed on-board catering - for less. We're confident that these investments will make it easier, cheaper and quicker than many think to travel by train."
 
Virgin Trains introduced 45 additional services per week between Edinburgh and London last year as it completed a programme to overhaul the interiors of its entire train fleet. The investment led to the number of passengers travelling between the UK and Scottish capitals growing by 8% last year and helped Virgin Trains win its highest-ever share of the air/rail market on the route.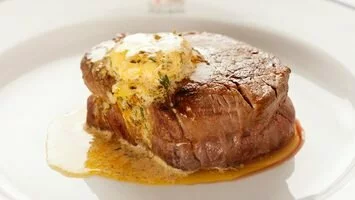 Great Western to launch new Pullman Menu
Great Western Railway (GWR) will unveil a new menu on offer to customers using its Pullman services from later this month.
 
The operator has previously enjoyed a successful partnership with Chef and Restaurateur Mitch Tonks. During this time, food on GWR Pullman services was enhanced with more locally sourced ingredients to ensure customers enjoyed high-class meals when travelling at 125mph.
 
Mitch said: "It has been a great experience working with the team at GWR and I am delighted that, together, we have really progressed the Pullman offer by sourcing local ingredients from farms and fisheries on the GWR routes so that guests look out over the sea and land from where their meal was from.
 
"One of the highlights of our five-year relationship has been working with the teams on the Pullman who are highly skilled and passionate about the service they work and I am happy to hand over the food development to them for the future."
 
GWR Sales and Marketing Director Phil Delaney said: "Mitch has been a tireless advocate of the Pullman over the years, and it wouldn't be where it is today without his knowledge, guidance and passion. It is a passion that is felt by every member of Pullman team and I know they are excited about taking our unique Pullman product forward."
 
The new menu offer on-board GWR Pullman services will be introduced in the coming weeks as the operator also looks forward to introducing new Intercity Express Trains to the network which will further enhance the on-board experience

---
Great Western adventure for The Famous Five
Look out for Great Western's latest advertising campaign. A new advert features The Famous Five taking an adventure on the Great Western network. The campaign is a prelude to the introduction of the new IEP trains on the route, which is expected to be next week.

Virgin plans IEP service from December 2018
Virgin Trains has confirmed that it expects to start IEP services on its' East Coast route from December next year. The company expects to have four trains in its fleet from November 2018 with passenger services, initially using two trains, starting the following month. It has yet to make a decision on which route the trains will be used first. In preparation for driver training the first of four Azuma driving simulators has been commissioned at London King's Cross. The others will be at Leeds, Newcastle and Edinburgh.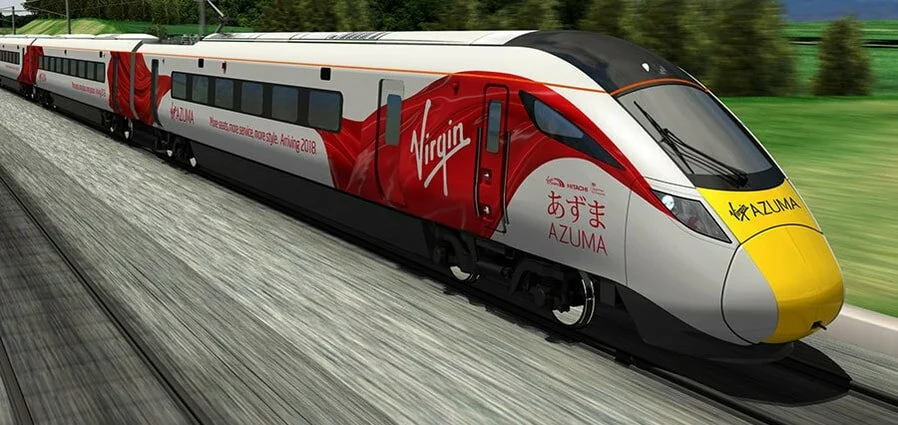 Fares trial runs late
Despite promising a start date of May 2017 in the joint Rail Delivery Group (RDG)/Department for Transport (DfT) announcement in February this year the three fares trials have not yet started. Plans to simplify Sheffield-London tickets by removing the rarely bought 'Any Permitted' fare as well as introducing single leg pricing on London-Scotland journeys remains locked in red tape with the DfT. Discussions continue between the two Virgin Trains franchise operators. Meanwhile the  RDG says that the trial to replace some long distance through fares with the cheaper fares obtained through 'split ticketing' could start early next year.
 
442s move to South Western Railway
Further Class 442 'Wessex Electric' units have moved to South Western Railway, who are taking 17. The trains, stored at Potter Group in Ely following handback off lease by Gatwick Express, will be used on London-Portsmouth services from next year. They were new to Network SouthEast in 1998. The will be refurbished and fitted with new traction equipment.
 
Thameslink 2000 gets closer…
Originally a British Rail/Network SouthEast scheme in the early 1990s and due to launch around the year 2000, through trains from Cambridge and Peterborough to destinations south of the River Thames are due to start at the end of next year.
 
Govia Thameslink, the operator of the Great Northern routes from King's Cross is planning for trains from Peterborough to operate through to Horsham vis Gatwick Airport whilst those from Cambridge would run to Tattenham Corner or Brighton.
 
Services would run through St Pancras station, rather than into the King's Cross terminus and also provide through journey opportunities to Farringdon, City Thameslink, Blackfriars, London Bridge and East Croydon.