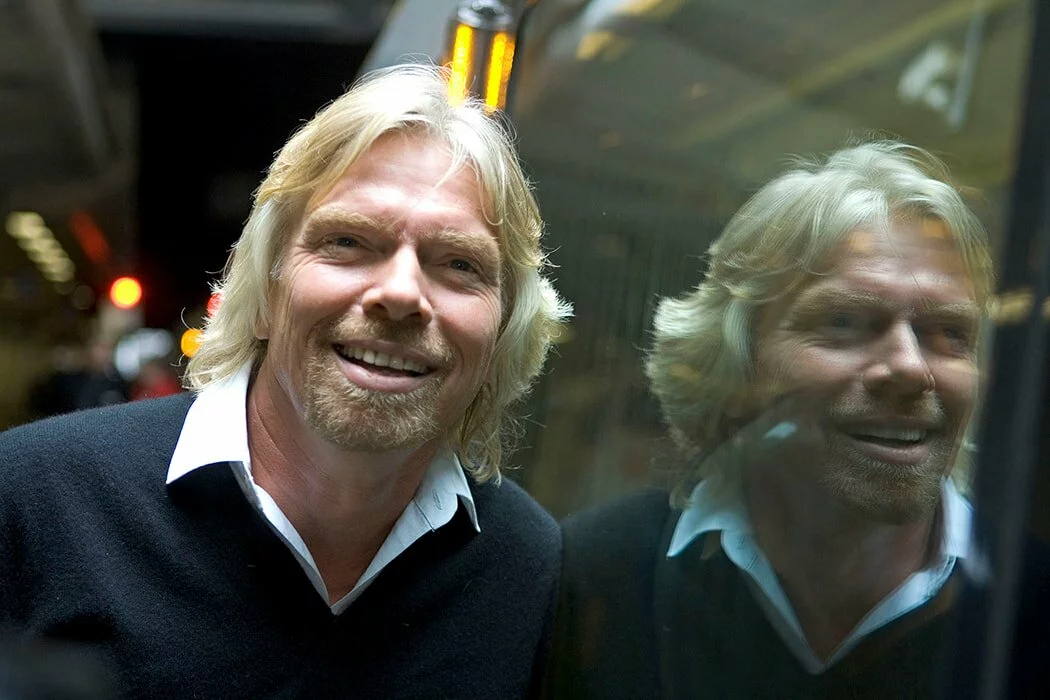 The Department of Transport's announcement yesterday that Virgin, in partnership with Stagecoach Group and SNCF, had been disqualified from the bidding process for the new West Coast Partnership franchise came as a blow and a complete surprise. For more details see the Blog entry dated 10thApril 2019.
 
Sir Richard in a posting on the Virgin Blog site says he is 'devastated' at the decision. Only a few days ago Virgin Trains announced that it was now carrying 39.5 million passengers a year and the West Coast operation was on target to hit 50 million passengers a year by 2026 and that is ahead of HS2. That's a long way from the 14 million passengers a year in the first year of Virgin Trains' tenure of West Coast operator in 1997.
 
Sir Richard is passionate about rail. He rode the storm in the early years of the CrossCountry and West Coast franchises. Perhaps it would have been better to have left the bright red Virgin livery and brand off the 'old' trains that were inherited with the franchises in the 1990s. But hindsight doesn't make things better. That said there is no doubt that Virgin made an impact on CrossCountry and also on the West Coast route. It has operated the West Coast franchise now for 22 years - far longer than the route was operated by British Rail's InterCity sector, although the Inter-City brand was initially introduced in 1966.
 
Virgin, with its Partner Stagecoach, has transformed travel on the West Coast with new trains and a much increased frequency on routes to and from London.
 
I met Sir Richard a few times in the early years of the franchise. The first time was when I worked at EMAP at the West Coast franchise launch and immediately afterwards following the production of a limited edition Hornby model of a Class 90 locomotive in Virgin colours. Along with then ModelRail Editor Chris Leigh one of the Class 90 models was presented to Sir Richard at his Holland Park home. I was back at Holland Park a year or so later when Virgin launched The Trainline.
 
Between April 2000 and November 2012 I has contact with Sir Richard through my activities as part of the Virgin Trains Communications Team. Like him or loathe him, Sir Richard 's visits were always welcomed by staff and he knew how to engage and motivate them. He was also there to support them through the hard times and there were several. Many of the people working for West Coast joined the business because they wanted to work for Virgin.
 
Reproduced below is the text from Sir Richard's Blog:
 
"I received the news this morning (April 10th2019) that the Department for Transport (DfT) has decided to disqualify our bid for the West Coast Partnership. This means that Virgin Trains could be gone from the UK in November.
 
"I am devastated for the teams who have worked tirelessly to make Virgin Trains one of the best train companies in the UK, if not the world. Virgin Trains has led in the industry for more than 20 years and we wanted this to continue for many more years.
 
"Running the railway comes with many challenges and the West Coast Main Line was struggling when we took it over, but we were determined to turn it around. With new trains, new track and our incredible team, we have become renowned for the award-winning way we look after our customers.

​"Virgin Trains is consistently at the top of the long distance franchised operators for customer satisfaction - receiving a 90% customer satisfaction rating in the National Rail Passenger Survey. We have almost tripled passenger journeys - from around 14m in 1997 to nearly 40m today - and introduced  ground-breaking initiatives like automatic delay repay, Beam, and Alexa. Drawing on the expertise we've gained over the past two decades in the UK, Virgin Trains have also recently launched in the US and we are working to transform rail travel there too.
 
"We're baffled why the DfT did not tell us that we would be disqualified or even discuss the issue - they have known about this qualification in our bid on pensions for months.
 
"Our first priority is always to look after our teams. The pensions regulator has warned that more cash will be needed in the future, but no one knows how big that bill might eventually be and no responsible company could take that risk with pensions. We can't accept a risk we can't manage - this would have been reckless. This is an industry-wide issue and forcing rail companies to take these risks could lead to the failure of more tail franchises". 
 
We have scoured our archives of press and PR images issued Virgin Trains (CrossCountry and West Coast) and can present a selection showing Sir Richard Branson (and some with Sir Brian Souter) taken during events. We also have a press image taken on the first day of Virgin's operation of the West Coast franchise. All images are © Virgin Trains.

---