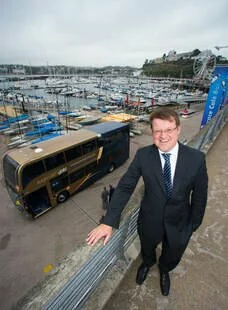 It's been a day of announcements from Stagecoach but we have to admit that our smart money was on one of them happening and we even suggested it to one of our industry media contacts last week!

Mike Watson has been confirmed as the new Stagecoach South West Managing Director after taking the role on an interim basis in November. It's a case of full circle for Mike who held the post of Managing Director at Stagecoach South West between 2015 and 2015.

Mike moved into the interim role following the departure of Bob Dennison at the end of last year. Bob Dennison is currently out in Saudi having joined former Stagecoach UK Bus Director Bob Montgomery and his team (which includes a number of other former Stagecoach managers) out there.

But back to the South West and Mike Watson, who has almost 25 years' experience of the bus industry and has held a number of senior positions within Stagecoach. 

Mike began his career in 1996 in the service planning department at London Transport Buses and then had roles within Go Ahead and Arriva before joining Stagecoach as Operations Director at the North East business in November 2011. Mike has recently been part of Stagecoach's business development team and has lived with his family in Devon since 2013.

Stagecoach South West carries around 30 million passengers across Devon, Torbay and Plymouth, employing around 1,200 staff.
​
Mark Threapleton, Chief Operating Officer for Stagecoach, said: "Mike has a strong background in leading successful operating companies and has previous experience of running our operations in the south west.  He has already made a positive impact during his short time in the south west.

"We are pleased to be welcoming Mike back to the south west and I wish him and his team the very best for the future."
​
Mike Watson added:  "I've really enjoyed being back in the south west and it's been great to reunite with the team here.  
"This is a really special part of the country to work, live and visit, and having a transport system that meets the needs of its customers is a key part of that.  I look forward to working with my team and our partners across the county to make sure we are delivering the very best bus services for our customers."
---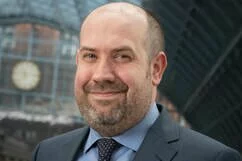 Whilst a few hundred miles north, Stagecoach Group has also made an announcement today. It has announced the appointment of Marc Turley as its new Commercial Director overseeing commercial  pricing strategy and overall product development.

Marc has worked in various commercial roles within Stagecoach since 2016, and has over 20 years' experience of the transport industry. He previously worked in senior commercial and marketing positions within East Midlands Trains, a Stagecoach subsidiary, and numerous National Express Group companies.

Marc will take up his new position on Monday 3 February, working as part of Stagecoach's Operations Board and will work alongside the Business Development team to drive forward the core business strategy.

We understand that Marc will carry forward the work that had been overseen by Paul Bunting before he left the Stagecoach business at the end of last year.

Mark Threapleton, Chief Operating Officer for Stagecoach, said: "I'm very pleased to welcome Marc into his new role as Commercial Director. Marc has a strong background in leading commercial and marketing strategy and has made a very positive impact in his time with Stagecoach.

"Marc will work alongside the senior leadership team in helping to drive forward our strategy for the future, which continues to put customers firmly at the core of our business."
​
Marc Turley added: "Stagecoach is a company with a strong vision for the future which places the customer at its heart and I'm pleased to be given the opportunity to continue to play a key role in that.
---