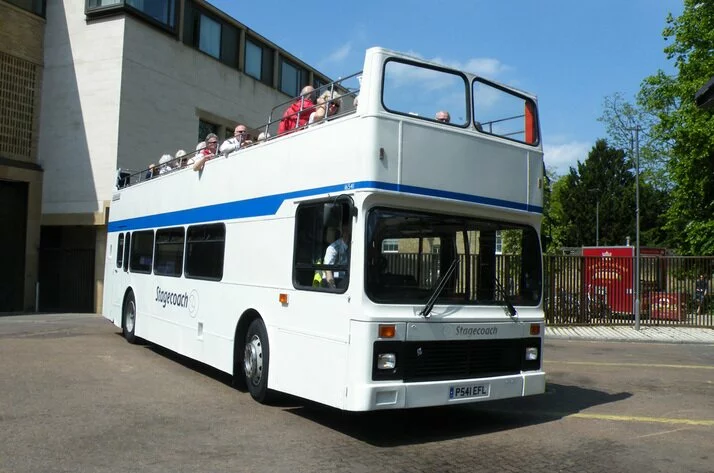 Stagecoach East, which operates throughout Cambridgeshire and Bedfordshire, has expanded its operational Open Top fleet with the re-entry into service of a former Cambridge City Sightseeing Volvo Olympian.
The bus, 16541 (P541EFL) was retired a couple of years ago when the Cambridge City
Sightseeing fleet, operated by Stagecoach, was upgraded using former London-based Trident double decks. Since then 16541 has remained in the reserve fleet. It is now back in the operational fleet at Cambridge and
has received a repaint in off white with blue relief and is available for private hire bookings, along with the Bristol FLF Open Top bus which is based at
Peterborough.
(Photo: Richard Morgan)
---