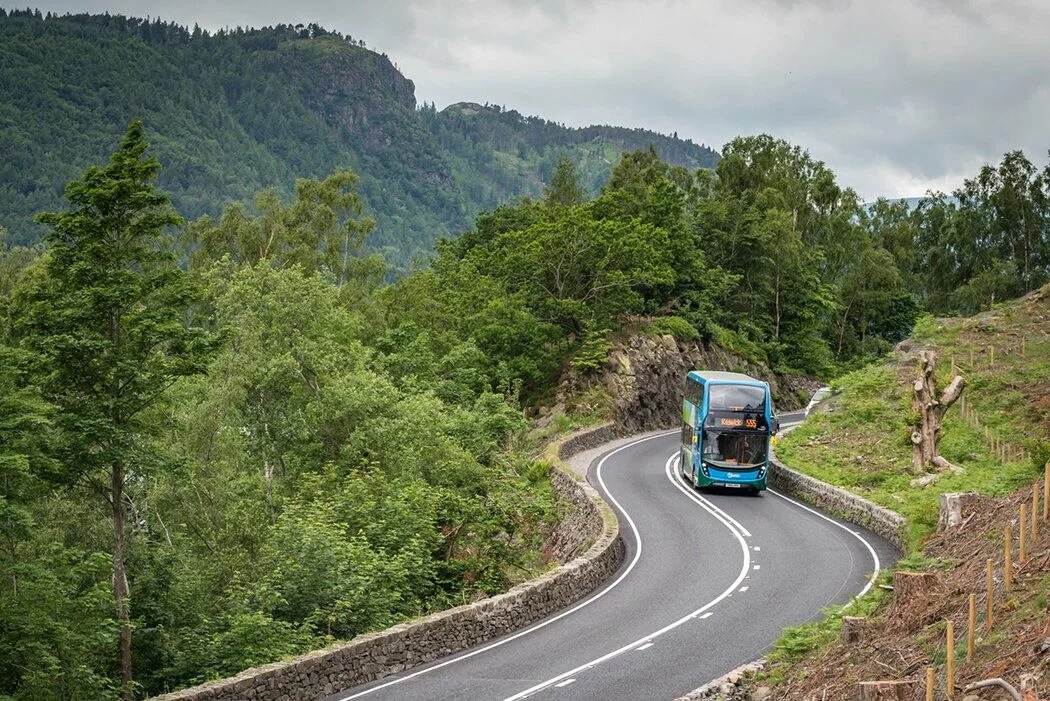 ​Over my career, which spans more than 40 years, I have received and read many thousands of Press Releases. In that time I have also originated many hundreds. Some are memorable, others are downright abysmal. Then there are the Press Releases that cover several square feet of paper - far too detailed and unlikely to be read!
The best Press Releases are those that are concise and which also include great photography. Let's remember that in publishing 'a picture paints a thousand words'.
I was, therefore, really impressed with a Press Release I received recently from Stagecoach Cumbria & North Lancashire, who this weekend introduce a brand new fleet of 12 buses on the 555 route between Keswick and Lancaster next month. The wording of the Press Release was concise and the images were stunning (as was the livery, which came from Ray Stenning's Best Impressions stable).
The introduction of the new buses coincides with an increased timetable with more frequent services from 3rd July 2016.
Stagecoach says its investment in the new buses is worth £2.5 million and continues its aim of providing sustainable travel throughout the region.
The new fleet of buses will operate on the A591, one of the county's most vital roads providing a cost-effective way of keeping local residents well connected between Keswick and Lancaster, which is essential for their daily commute. 
The buses are designed to provide passengers with a first class experience whilst traveling on one of the most scenic bus journey through the Lake District.,
Each bus comes complete with a striking new livery to promote the best of the Lakes. Italian designed luxury seating, free Wi-Fi, USB charging points, specially designed to be wheelchair and buggy accessible and includes a cleaner, greener engine to help reduce carbon emissions.
Matthew Cranwell, Managing Director at Stagecoach Cumbria and North Lancashire has the last word: "We are really excited about launching our new and enhanced vehicles which will continue to serve the local community who rely on bus services as part of their everyday commute. During the recent closure of the A591 between Grasmere and Keswick we have seen how vital the 555 route really is and the investment in12 brand new buses demonstrate Stagecoach's continued commitment to the Lakes".

---