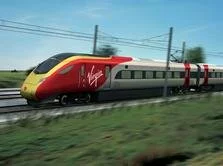 On February 6th 2015 the Competition and Markets Authority (CMA announced that award of the franchise to Inter City Railways Limited (ICRL) (a joint venture between Stagecoach Group plc (Stagecoach) and Virgin Group Holdings Limited, the latter of which holds a minority share) may raise competition concerns in 2 areas:

the overlap of East Coast rail services with East Midlands Trains rail services operated by Stagecoach between Peterborough and Grantham and between Peterborough and Lincoln
the overlap of East Coast rail services with coach services operated by Citylink, a joint venture in which Stagecoach holds a 35% interest, between Edinburgh and Dundee as well as between Edinburgh and Aberdeen
The undertakings offered by Stagecoach in relation to the rail journeys commit it to a price cap on certain fares set by East Midlands Trains and provide for the ongoing monitoring of such rail fares by the CMA.
In relation to the Citylink coach services, under the proposed undertakings Stagecoach will not take decisions which may impact the competitiveness of the coach services as against East Coast on the Edinburgh to Dundee and Edinburgh to Aberdeen journeys. These decisions relate to fares, timetables, frequency and service quality.
The CMA announced yesterday that it has decided that there are reasonable grounds for believing that the undertakings offered by Stagecoach, or a modified version of them, might be accepted in lieu of a reference to a more detailed phase 2 merger investigation.
The CMA now has until 21 April 2015 to consider whether to accept the undertakings, or a modified version of them. The CMA may decide to extend this deadline if it considers there are special reasons for doing so.
As part of this consideration process, the CMA will shortly undertake a public consultation on whether the proposed undertakings are sufficient to address the competition concerns. If the undertakings are not accepted, the acquisition will be referred for a phase 2 merger investigation.
Stagecoach has welcomed the CMAs announcement.
Stagecoach and Virgin have worked closely with the existing operator of the franchise in preparation for the start of the contract on 1 March 2015. Both partners are finalising arrangements to ensure a smooth transition for customers and employees and the running of services under the Virgin Trains East Coast brand as planned.
---