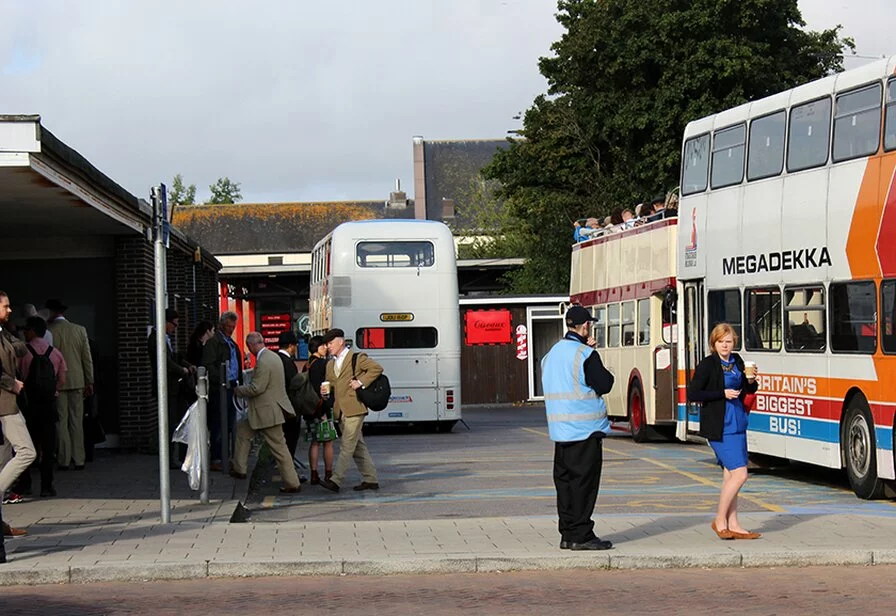 Stagecoach South provided additional services for visitors to this year's Goodwood Revival. What was different for 2016 was that a large number of vehicles from the Stagecoach UK Bus Heritage Fleet were used.
It is always pleasing to see the Heritage Fleet vehicles being used and earning its keep, rather than being parked up and neglected in the corner of a depot.
Full marks to the team at Stagecoach South for coming up with an operational plan to use the buses.
With thanks to Stagecoach South and Colin Ashcroft, Operations Manager for Stagecoach in Portsmouth we are able to present a selection of photos of some of the buses used.