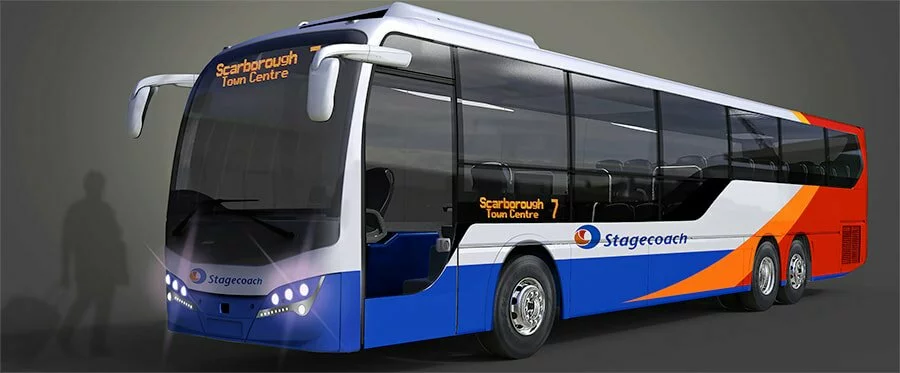 ​Route One magazine has revealed that Stagecoach will take delivery of a new Interurban coach next year. The total vehicles on order is unknown but Steven Knight Media understands that delivery of the 14.5 metre tri-axle vehicles will take place in April 2018. It is not known where the vehicles be be allocated and where they will operate.\

The all-new coach is designed for interurban work, which in many cases is currently carried out by buses or high-floor coaches. It will have 53 seats.

The chassis will be Volvo's B8RLE Euro 6 and the Plaxton's bodywork is to be based on the existing Leopard model.
Route One magazine says that the low front provides access through a single door to a wheelchair bay and seats for less mobile passengers.

The design, says Route One, bears some similarity to Wrightbus' 'commuter coach', called the Eclipse Commuter, built on a version of Volvo's B7RLE chassis with a higher floor section extended to the front axle. Intended for longer distance work, only five were built a decade ago, mostly for Stagecoach in Scotland.
​
With the accessibility of coaches on inter-urban work an issue with the requirements to meet PSVAR, coupled with loading times and the inaccessibility of rural bus stops and most bus stations for conventional side lifts, it is thought this design will provide a better solution.
---