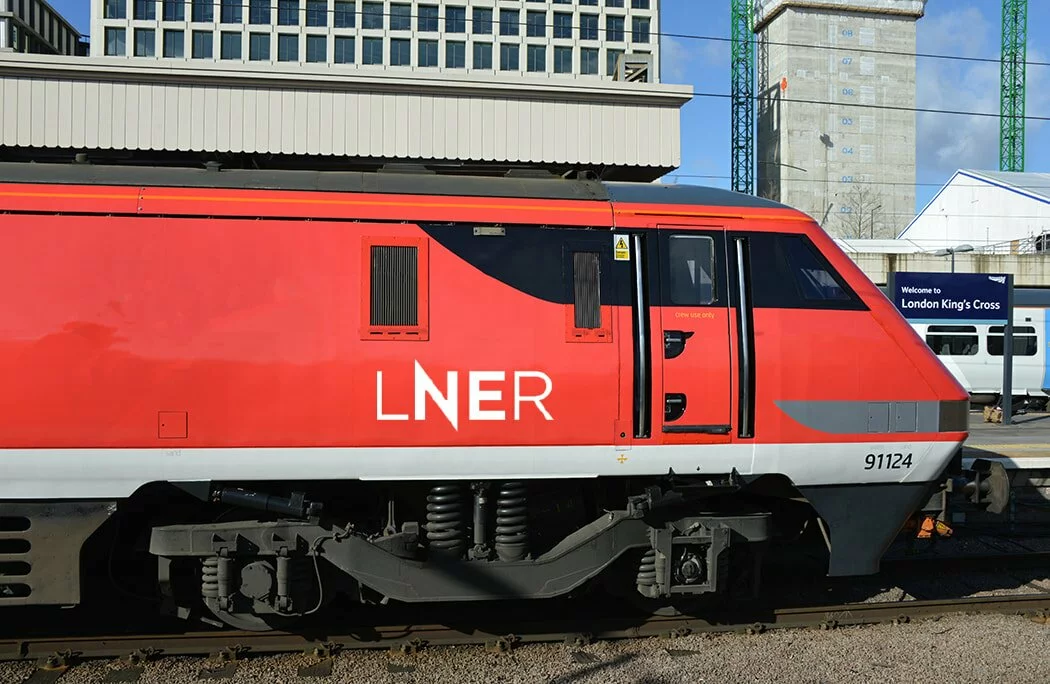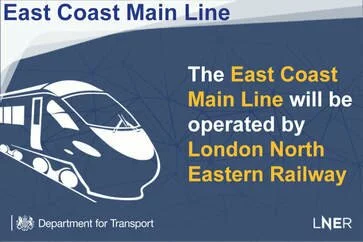 After months of speculation, Transport Secretary Chris Grayling MP made his announcement on the East Coast rail franchise yesterday (May 16th). 

Journalists were expecting an announcement on Tuesday, but it came on the afternoon of May 16thin a statement to the House of Commons.

The Virgin Trains' East Coast franchise, whose shareholders are Stagecoach Group (90%) and Virgin Rail (10%) are being stripped of the franchise that they took over in 2015.

The Transport Secretary has opted to put in an Operator of Last Resort (OLR). Publicly-owned London North Eastern Railway will take over operating the route on June 24th 2018.

It would appear that the (OLR) option has been a serious consideration for Grayling since February 14ththis year when Government-owned company DfT OLR1 Limited was renamed to London North Eastern Railway Limited.

Since privatisation of the route in 1996 staff have worked for Great North Eastern Railway, National Express, Directly Operated Railways and currently Virgin Trains East Coast. They will transfer over to LNER under TUPE regulations.

Virgin Trains East Coast has been using its own financial reserves to meet its franchise obligations following a shortfall in revenues. There is no suggestion that the route is failing or that Stagecoach Group and Virgin Rail have failed to meet the terms of the franchise.

Chris Grayling told the House of Commons that following his statement in February 2018 that "the franchise would run out of money within months". He added "This is not because the route is failing. It continues and will continue to generate substantial returns for the government, and the most recent figures show passenger satisfaction at 92%. The route has its challenges, but it is not a failing railway.

"However, as I explained in February, Stagecoach and Virgin Trains got their bid wrong and they are now paying a price. They will have lost nearly £200 million meeting their contracted commitments.

Grayling said that the analysis carried out by his team suggested the case for the future of the East Coast route was very finely balanced, with some elements favouring a contract with Virgin Trains and others favouring the Operator of Last Resort. He concluded "When judging against my key principles, neither option was obviously superior".

"There is, though, another factor that I have taken into account. I want to make the smoothest possible transition to the creation of the new East Coast Partnership. So given the finely balanced judgement, I have taken into account broader considerations and decided to use the current difficulties to drive our long-term plans for the East Coast Partnership." The Partnership approach will align the operation of trains and management of infrastructure.This is the second time the East Coast rail route has been taken into Government control. The last time was following the failure of National Express management on the route.

Stagecoach Group Chief Executive, Martin Griffiths, said: "We are surprised and disappointed that the Department for Transport has chosen not to proceed with our proposals.  We believe our plans offered a positive, value-for-money way forward for passengers, taxpayers and local communities, ensuring the continuation of the exciting transformation already underway on East Coast and a smooth transition to the Government's new East Coast Partnership.

"However, we respect the Government's decision.  We will work constructively with the DfT and the OLR in the weeks ahead to ensure a professional transfer to the new arrangements, supporting our employees and maintaining the same clear focus on our customers as we have over the past three years.

"Today's decision should not detract from the hard work and dedication of our people at Virgin Trains East Coast, who have been central to the transformation we have been delivering for our customers over the past three years.  During that time, we have attracted more passengers, greatly increased investment, achieved industry leading customer satisfaction and made significant payments to the taxpayer to reinvest in public services. 

"Despite today's news, we believe that we can continue to make a positive contribution to the UK rail market, delivering long-term customer benefits and sustainable returns for taxpayers and investors."

There is a key question, however, that still needs be asked. If Stagecoach/Virgin got it's sums wrong and over-bid, why was it not picked up at the bidding stage by the DfT? That said I am aware that the East Coast rail franchise is seen as a jewel of rail operations and maybe, just maybe, there has been a case of train operators wanting East Coast within their portfolio 'at any cost'!

---