It has now been almost two weeks since Stagecoach unveiled its new image. Since then there have been numerous comments and opinions and we have frequently been asked for our views.
---

We shared our initial thoughts with a few close contacts, but took the decision to spend time considering the new look before we made any public comments.

We must add full marks to Stagecoach who kept the final designs 'under wraps' up until a few days before it was publicly announced and then only senior management had been briefed. Around 24 hours before the public announcement staff were updated on the plans through a special booklet which also contained a pin badge and lanyard.

The company logo includes a clearer, in our opinion, typeface and a redesigned logo using new colours but which is an evolution of the previous 'beachball' logo.

The designs for the vehicles were not what we were expecting. Trial livery applications on withdrawn vehicles at Chesterfield last year used solid red, purple and green colours. Indeed the appearance of some new vehicles in November/December last year in the all over green scheme gave the strongest hint that they were in an unbranded version of the new livery. 

Thinks must have moved quickly, no double in part due to the departure of Paul Bunting from the Business. Paul was leading the project to relaunch the business.
​
So what do we think of the new livery plans.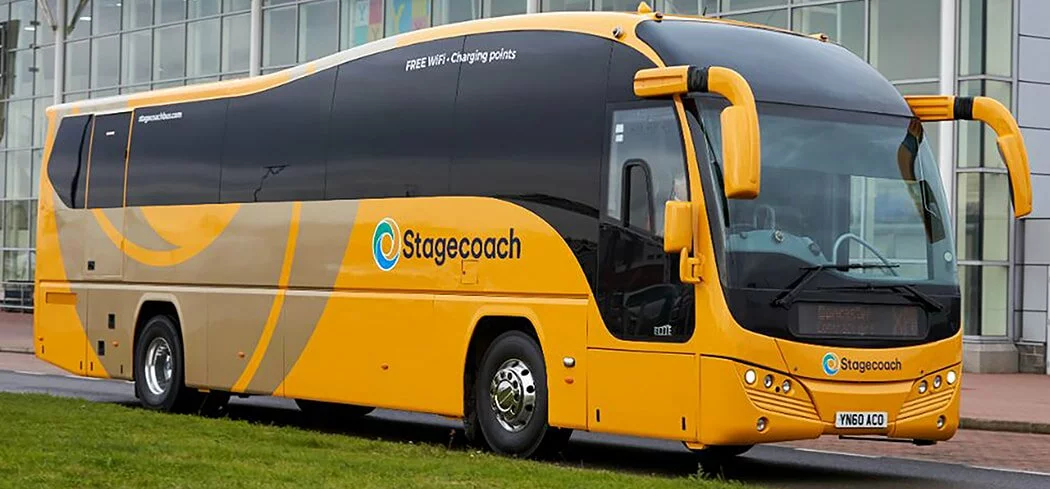 Well, we have to say we like the all over orange version, but the local bus and special services variants of the new livery look weak. The colours do not come across as powerful, but that said we have only seen images and not actual vehicles so will reserve final judgement until them.
There is also a new 'Proud to Serve' tagline.
So what of the plans to roll out the new image. As far as buses and coaches are concerned, Stagecoach says that it plans to have its 8,000+ fleet in the new colours within three years. Assuming 1,000 new vehicles are delivered over that timespan that's still upwards of 7,000 vehicles to repaint. We don't know haw much it costs to repaint a bus but would suggest the cost of materials and labour is at least £1,500 then the repaint bill will run into millions - £10.5 million. We doubt there will be a central budget to cover this and operating companies will have to find the money to execute the project.
​
We have heard that the it will become easier to prepare and repaint buses and we don't' dispute that over time but surely if the main colour application is all over white than much. More preparation work will be needed on vehicles carrying the existing livery scheme.
​Local buses (Azure Blue but also with Amber Yellow and Ocean Green graphics) these are everyday community buses with strong local connections that take people to work, education, hospitals, leisure activities with friends and family and life's important moments.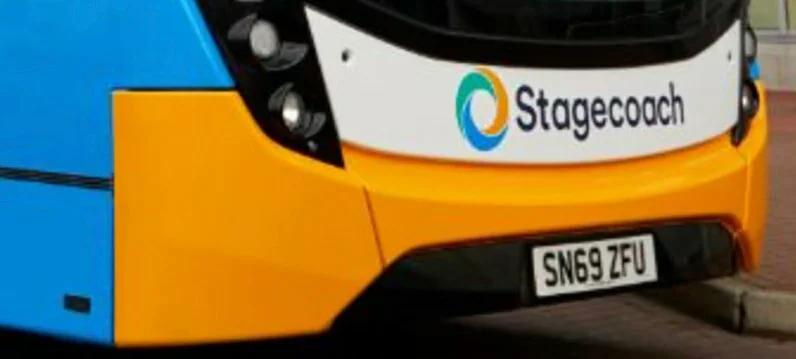 ​Longer distance (all over Amber Yellow) buses and coaches with added comfort and value for customers that need to take a bus beyond the place they live.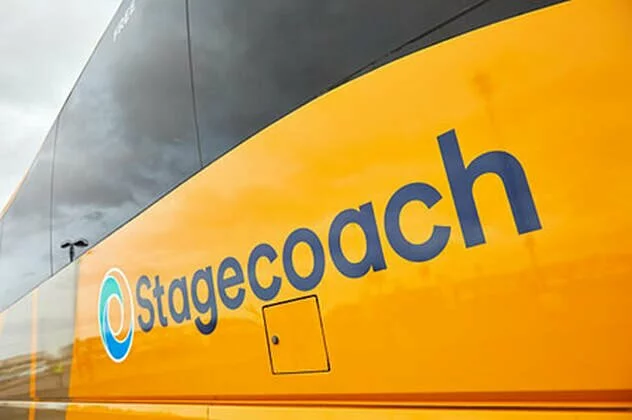 ​Specialist (White with Ocean Green graphics) these are specialist services built for purpose -for drivers who need to park their car outside of town and use park and ride services, university students who need a lift to class and tourists who want to go sightseeing around the country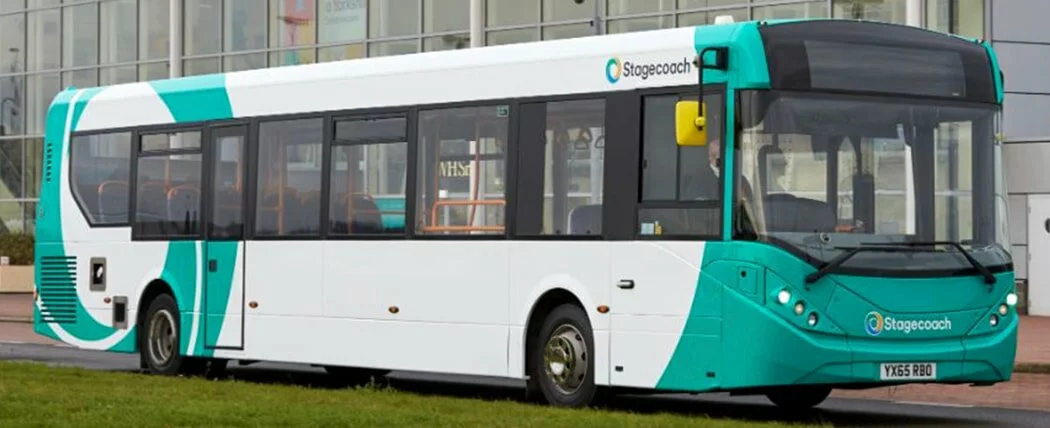 ​What we have become aware of is that the first repainted vehicle in Manchester carries a 'Proud to Serve Manchester' logo on the rear. This suggests that the local descriptor, which was initially used by Stagecoach when it last revised its livery in 2000 is set to make a comeback. It was dropped over eight years ago as a design specification but some companies continue to use it.

It is evident that there is still much work to be done. We are not sure if specific route branding will be allowed on vehicles repainted in the new local bus livery and how specific branding will appear on vehicles in the specialist livery. Does it mean the end for concepts like the colour coded Park & Ride Routes in Cambridge? And we assume the Stagecoach Gold concept is now consigned to the bookcase, although trade magazine colleagues have been told that no decision on the future of the brand has been made - that's despite the recent upgrade of Gold-spec vehicles in Oxford with vehicles carrying the old corporate livery. 
​
​What we do know is that Oxford Tube and Megabus will retain their existing livery and branding as they are well-established.

​We also questioned Stagecoach on what the design specification is for vehicle interiors. On that question we were told that work on vehicle interiors was still ongoing. 
But beyond buses the new image will need to be rolled out on stationary, publicity, roadside infrastructure, support vehicles - busy times ahead.