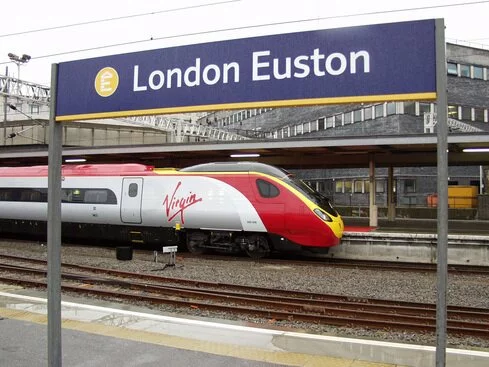 In the last few years it seems that Virgin Trains has dropped off the radar in terms of media coverage on what it is doing. It's not the case that nothing is happening, the company is implementing lots of projects as part of the franchise extension it has running until 2017. It is more a case that the company seems to be doing less proactive media briefings. My colleagues in the Trade Press have also noticed a change in media strategy from the company.
So you are probably unaware of what is going on right now. And there is a large amount of projects on the go, all of which will improve the customer experience.
First up is a complete refresh of the company's website. Part of the redesign will include the ability for tailored 'widgets' and for ticket booking the ability to specify a specific seat.
Group Travel is not being overlooked and all Group Travel is now managed through a single UK-based call centre with a  customer relationship management system set to go live in April. Virgin is also expected to introduce a system allowing Group Travel to be booked up to six months in advance of travel, rather than the current 12 weeks.

A longer term project will see real time information on spaces available at station car parks so customers can check that spaces are available before they arrive at the station.
Improved information has already been provided at stations, with coloured circles on the platform indication the correct position for first and standard class carriages. These have been applied at all stations except Birmingham International where work is to be done soon. Station staff also now have access to a wireless platform announcing system - similar to the one used by London Underground. This allows staff on platforms to make PA announcements without having to return to the announcers office.
Train catering is also being refreshed with Chefs now on board most trains until 13:00 on weekdays, enabling First Class customers to order a fresh alternative to the pre-packed sandwiches. In First Class a pilot to serve street-style food (in disposable equipment) is also being conducted. A new trolley for use in Standard accommodation is being developed and in First Class new crockery is being developed which should be in use from mid-summer. On the North Wales route, Virgin Trains has worked with Welsh Chef Bryn Williams to develop a regional menu, which was introduced on January 12th.
Improvements to On Train WiFi are underway making use of the latest 4G technology. Virgin says four Voyager have been converted so far with six Pendolino sets done. The Pendolinos on which the improved WiFi is now available are 390005/06/16, 390107/22/24. All trains should have the improved WiFi installed by May.
The Voyager train fleet is now receiving a minor makeover. The halogen lighting is being replaced by LED units, vestibule lighting upgraded and some wash lighting and lights under luggage racks replaced with a more relaxing lilac tint. Toilet areas are also being upgraded and gangway doors between carriages are being synchronised. The first upgraded set should be in service in June and all Voyagers upgraded by the end of August.
More Standard seating is to be provided on all none-coach Pendolino sets by converting existing First Class Coach G to Standard. This will add 26% more standard seats on each nine coach Pendolino. It is understood that once converted the new standard coach will become Coach F meaning that all Pendolinos (none and 11 coach) will have a Coach F. Work to convert the first train will start in March. The conversion will take place at Alstom's Oxley depot and all nine coach Pendolinos should be converted by September.
Staff uniforms are also being given a makeover. British designer Wayne Hemingway, who was responsible for the new uniform being rolled out on London Underground, will come up with a new uniform range, but surprisingly Virgin Trains has indicated that it won't be launched until 2016 when the current franchise will have little more than a year to run. In the meantime, Virgin Trains seems to have relented to staff comments and plans to re-introduce ties, waistcoats and scarves to its existing uniform range.
Finally, Virgin Trains is improving the way that its staff get operational information. An update to its IT system will enable staff to get masseages from Control; information on booked passenger assistance and a quick view of station departure screens through a series of Apps on staff tablets and smartphones.

---