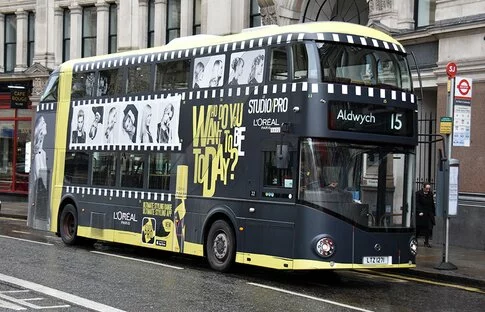 I recall that in the distant past - around 40-years ago - many bus services were still operated by a two-man crew. Buses were slower than they are today, or should I say acceleration and top speed was slower than modern buses. But, I'll wager that the end to end journey times would have been quicker than today.
Memory always plays tricks, but again I recall that journey times with a conductor on board were longer than they are today on comparable routes. As bus technology improved, we also saw widespread conversion to driver-only operation. But, at the same time journey times were reduced. Admittedly there were fewer vehicles on the roads.
Fast forward to today and traffic congestion has increased massively, whilst journey times continue to reduce. This trend towards reduced journey times has a negative effect - increased delays.
It is not unknown to me to see at least three buses following each other on a ten minute frequency service, whilst cutting journey times to balance the books is not unknown. Take a route that really should have an end-to-end running time of 64 minutes, but by making it 59 minutes it saves a bus and drivers. A win for the balance sheet but not for punctuality.
The problems facing bus drivers was brought starkly home to me during a visit this week to London. I understand that Transport for London (TfL) allows around 28 minutes for a journey from Trafalgar Square to Tower Hill. I can tell you that an average journey can take at least 45 minutes and at times double the running time allowed.
On the route I took, the 15, there were numerous road obstructions as a result of building works, but this was compounded by courier drivers double parking, or just blocking the whole road whilst they make deliveries. I realise they have a job to do but doubt they realise the effects of their parking.
And as for the thoughtless actions of other road users at junctions, several buses I was on were prevented from moving due to other traffic completely blocking road junctions. The actions of some were unbelievable. Heading down Tottenham Court Road a private hire vehicle decided that he could avoid the queue of traffic and went off down the wrong side of the road going the wrong side of a keep left bollard before turning right. However, the driver soon saw blue flashing lights as in making the right turn he cut across a police car coming towards him!
But back to my route 15 experience, the downside of the delays is the knock-on effect to the next journey and several inbound buses were announcing that they would terminate at Aldwych and not go through to Trafalgar Square. Yes, there are alternative buses for the short section of the route not being covered, but it inconveniences that passengers. The delays also affected the Routemaster Heritage 15 service with at least one bus from Tower Hill turning back at Ludgate Hill, not a god advert for the tourist.
And whilst on the subject of the Heritage route, what are the conductors for? Boarding at St Pauls with my good lady we started to board the stairs at which were were stopped and whilst standing on the stairs of a moving bus with an open platform had to hand over our Oyster Cards to the conductor to touch on his card reader, which took him several attempts with each card before a successful transaction was confirmed. Perhaps Platform Attendant is a better term and maybe TfL should put notices on these buses that tickets etc will be checked on boarding.
But having suffered from conductors and traffic congestion, the London Bus network is a great way to see London.

---