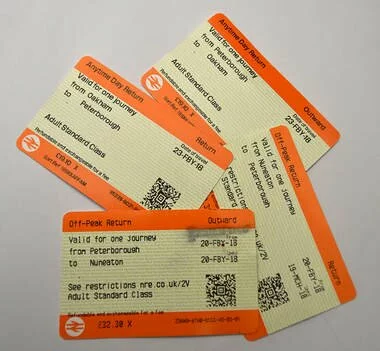 It was a busy week last week for us with several trips to the Midlands. We continue to look for split ticketing savings with our peak time journeys where we are generally guaranteed savings of around 25%, but frequently more.

However, we continue to experience problems with the ticket gates at our local station in Peterborough.

Put simply the tickets we bought will not operate the gates. Put the ticket in and up pops a message suggesting the ticket is not valid at the station, or at the time its attempted use was made. What rubbish.

We tried a Peterborough to Oakham Anytime ticket and a Peterborough to Nuneaton Off Peak Day Return.




​My good friend and rail ticket expert Barry Doe raised the problem months ago with the Rail Delivery Group and it seems that the gate coding on the tickets could be wrong.
​
The flows for the tickets we used last week which failed to work the gates are controlled by CrossCountry Trains. We have made contact with them by Twitter and they said they would investigate. We await their response.
---