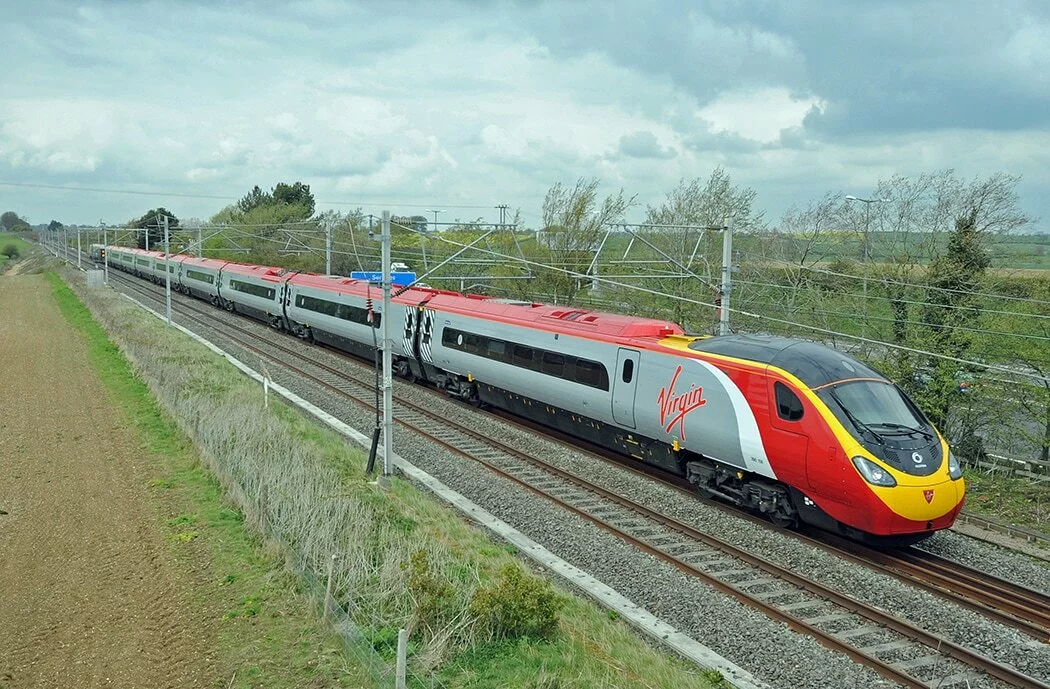 Despite being in the final stages of its franchise, Virgin Rail Group continues to innovate on its West Coast franchise. Passengers are now being offered, subject to quota availability being available, advance priced fares on the day of travel. They will, like all Virgin West Coast's advance fares, require a reservation. The on the day advance tickets can be booked up to one hour before the departure of the train from its origin station. The same day of travel advance ticket facility is also being introduced onto its East Coast route.
Changes to advance fare deadlines have also been introduced at other rail operators including Grand Central, Greater Anglia, Northern, TransPennine Express and Caledonian Sleeper with some offering the bargain priced tickets up to ten minutes before departure!
Virgin estimates that based on the number of on-the-day fares currently bought by customers, Virgin Trains has calculated that the changes could save customers £15.5m a year. If that figure is right it means that £15.5m a year will also be wiped off Virgin West Coast's bottom line, suggesting there is an agreement with the Department for Transport to protect the operator from heavy losses. The flip side is of course with cheaper tickets on offer more passengers may travel and revenues increase.
These fares can be bought via Virgin Trains website, mobile app, at station ticket offices and other online retail channels including Trainline.com. Where they can take advantage of an advance fare, customers will also be able to reserve a seat when buying their ticket.
Examples of savings include:
An advance fare bought on the day for travel between Manchester or Liverpool and London could cost £37, saving customers 54% on the price of an off-peak single (£82.90);
Customers travelling between Glasgow and London could buying a one-way ticket on the day could cost £65, less than half the price of an off-peak single (£136.60).
Those travelling between Preston and London could pay £42 for a one-way ticket on the day, a 52% saving on the price of an off-peak single (£88.30).
Virgin Trains has been leading the way in tackling fare complexity and ensuring a better deal for customers. The train operator confirmed earlier this year that is participating in a in a single-leg pricing trial with the Government which will consider alternative ways to guarantee customers simpler fares. That trial was due to start in May 2017 but a launch date is still awaited.
Sarah Copley, Executive Director for Commercial at Virgin Trains on the West Coast said: "We're really excited to be offering our customers more choice and great value fares on the day of travel. We have a strong record of innovating for the benefit of our customers, and our continued focus on giving them the best deal possible will mean that they could save up to fifteen million pounds
"Customers can book advance tickets up to six months before travel on weekdays and three months on weekends, and this is still the best way to get the very cheapest fares. But we know some journeys are last-minute and that's why we're introducing advance fares that will be available on the day. Customers will not only get the cheapest possible fare, but they will also be able to reserve a seat for their journey, meaning they can make the most of their time on-board whether that's relaxing or working."
In a separate promotion, Virgin will launch its 2017 Seat Sale on Thursday July 6th. One million discounted tickets will be available for West Coast travel between July 21st and December 8th although some travel restrictions apply. Tickets must be booked through virgintrains.com between July 6th and July 11th with fares starting at just £4.  
Discounted fares are available on First and Standard Class Advanced tickets, and include:
London to Birmingham Standard Class, originally £8, now £5
London to Manchester Standard Class: originally £22, now £11
London to Glasgow Standard Class: originally £30, now £18
London to Manchester First Class: originally £45, now £30
London to Glasgow First Class: originally £55, now £37
London to Birmingham First Class: originally £26, now £17
Finally Virgin has confirmed that a fifth of its customers have switched to mobile-friendly digital tickets after their launch on the west coast route last summer.
More than a 1.5 million digital tickets have been sold in the last three months alone, as customers respond positively to their simplicity and ease of use.  
Unlike traditional paper magstripe tickets, which have been an industry standard for 30 years, digital tickets can be easily downloaded to smartphone devices or printed at home and then scanned at automated ticket barriers.  
Between March and May, 18% of Virgin's ticket sales were for digital tickets, a dramatic increase on a year earlier when this represented only one in 20 sales.
---