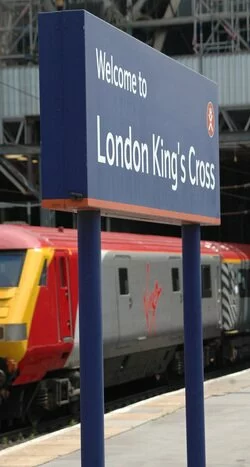 Despite telling Steven Knight Media that it had 'first refusal' on the Mk3 'Pretendolino' loco-hauled set from November this year through until April 2017, the train no longer features in Virgin Train's plans.
Virgin Trains announced yesterday that the train will be handed back to Porterbrook when the current lease expires on November 9th, although it adds that handback may take place sooner. The contract for the hire of the Class 90 (90034) locomotive from DRS, trumpeted by both DRS and Virgin just months ago, will also be terminated and the option to extend the contract will lapse.
The Mk 3 set was completely refurbished in 2004, when it was also painted in the Pendolino-style livery. The intention was that the set would act as a standby train, but would also be available for train charter hire. However, the lack of WiFi on the set - too expensive to fit - meant that high-profile train charter companies specified a Pendolino.
Even cosmetic enhancements to the train, carried out last year, have failed to secure new business.
Virgin Trains also says that it has become increasingly difficult to manage and maintain the train and it is also challenging in maintaining driver and train manager competencies.
Increased availability of the Pendolino fleet means that the duties carried out by Mk3 'Pretendolino' can be accommodated from the fleet of 56 Pendolino trains. 

---