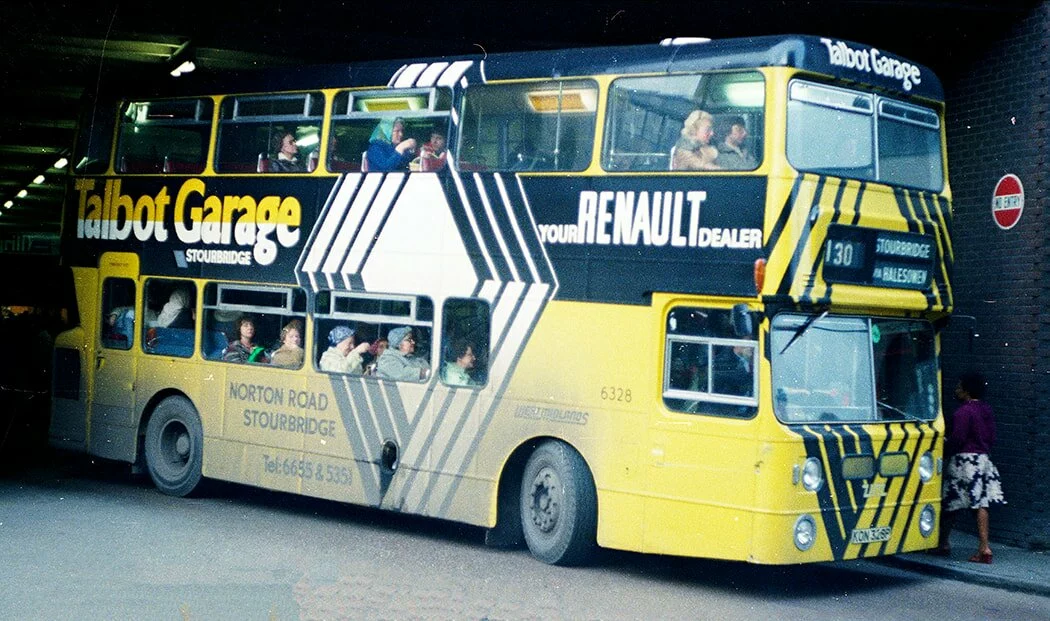 When I worked in the bus industry in the 1970s and 1980s it would have been unthinkable to be peddling the message of 'please do not travel' or use buses only if essential.

That is no way to run a business and keep it afloat. But it seems that is what our Government wants the bus industry to do.

Bus we should remember the 1970s and 1980s when it was commonplace for companies to promote cars and dealerships on their buses - including all over adverts. Could a return to those days generate some much needed income?

In normal circumstances such an idea in 2020 would be absurd, but these are not normal times.

After almost three months of running a bare minimum of service most of the bus operators are increasing frequencies. Costs are returning to somewhat approaching pre-lockdown levels but passenger numbers and the important revenues are not.

Yes, there is the promise of Government support, but we are hearing from some quarters that bus companies are still unsure on how much they will receive and indeed when they will receive it. In the meantime they are expected to continue to ramp up their bus services to near normal service levels.

But let's remember that service levels may be near normal but that carrying capacity is not. A 76-seat double deck generally has capacity for 20 Socially-Distanced passengers. On a midibus, such as an Enviro 200 the capacity drops to around ten and on a Solo is it really worth putting it on the road when capacity is around seven.

The Government needs to make clear what the support package is, how it will be allocated and when it will be paid. Then there is the reimbursement of Concessionary Travel - not that many pass holders can use the bus given the reduced seating capacity. Local Authorities are also struggling to balance the books. Will this also mean that they will struggle to pay bus operators in a timely way.

From our observations and the latest set of revised timetables from many operators we suspect that bus service levels in many areas are returning to around 90% of normal but that doesn't mean that they are carrying 90% of normal passenger loadings. Our estimate is that it could be nearer to 215-20% of normal and at best in some areas pushing 25%. 

Again that does not mean that 25% of normal passenger numbers means 25% of normal revenue. I stand corrected here but my assumption is that in many cases current revenues in percentage terms is in single figures when compared against pre-lockdown levels.

If my calculations are anywhere close, then bus operators will need a massive cash injection to keep them afloat.

My prediction is that capital investment, as we have seen in recent years, will become a thing of the past. New vehicle orders will be paused as the oldest vehicles in fleets - which ordinarily have been due for replacement - will remain parked up and will not be required. 

By the end of the year will we start to see service levels cut?

Let's not forget the advice has been to walk or cycle (or use the car). We are no longer being urged to use the bus. 

​I hope that my prediction is wrong, but I would be surprised if it is…..
---