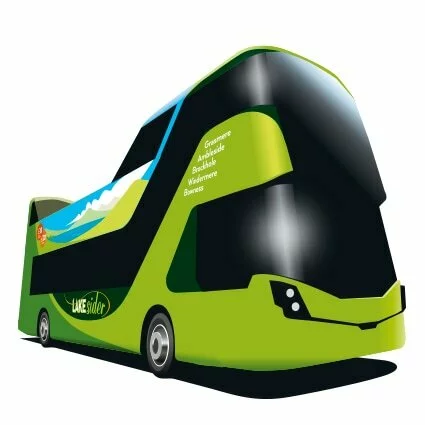 Steven Knight Media can reveal that Stagecoach Cumbria & North Lancashire has confirmed to its staff that it has been successful in bidding for new open top vehicles this year. They will replace the current Trident open top buses used on the Lakes 599 service. 
The seven part-open top buses ar
e due to enter service this summer and will carry a new 'LAKEsider' livery from Ray Stenning and  Best Impressions.
The new branding, and an impression of the vehicles, which will be Volvo B5TLs with Wright Gemini 3 bodywork will appear in publicity material in the coming weeks.
The buses will carry fleet numbers 13801-07 and will be allocated to Kendal depot.
​In a first for a Stagecoach regional fleet they will have white LED destination screens with a full length destination screen, rather than just the route number, at the rear.
---